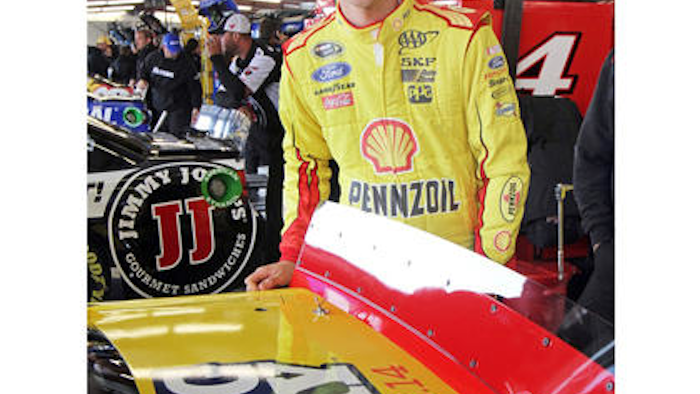 On October 3, 2014, manufacturers around the nation will open their doors to the public and host events highlighting the importance of manufacturing to people's everyday lives.  Recognizing the importance of the grassroots initiative known as Manufacturing Day, Shell Lubricants stepped up its commitment by becoming the sole platinum sponsor. 
"Shell Lubricants hopes that by sponsoring Manufacturing Day, people will not only learn more about what we do, but become part of this critically-important industry," said Jacqueline Gates, Industrial Marketing Manager at Shell Lubricants. "We recognize that people simply do not fully understand what the manufacturing industry does and the benefits it offers."
Manufacturers, governmental agencies, local colleges, and universities across the country will celebrate Manufacturing Day. Each manufacturing facility will help educate local communities on the continued growth of the manufacturing industry and the positive impact that their companies make on the fabric and economy of the United States. The open house events will highlight day-to-day activities, including live demonstrations and facility tours, as well as question and answer sessions providing insight on the innovative and challenging environment of today's manufacturers. Attendees will also learn about the rewarding careers available within the industry.
In recognition of Manufacturing Day and to help raise awareness of the third annual event, the Manufacturing Day logo will be placed on the deck lid of the No. 22 Shell-Pennzoil Ford Fusion driven by Joey Logano during the September 14th Sprint Cup race in Chicago.  Logano's car featured the Manufacturing Day logo at the Chicago race last year as well.
In 2013, the second annual Manufacturing Day proved to be bigger and more successful than its opening year, raking in an attendance of more than 35,000 guests at 834 participating manufacturers across 48 states. This surpassed the goal of 500 nationwide events and 18,000 attendees. With the help of Shell Lubricants and several other U.S. manufacturing organizations, the goal for this year's Manufacturing Day has been set at 1,500 events across the country with at least 50,000 individuals in attendance.
For more information on the Shell Lubricants sponsorship of the 2014 Manufacturing Day, please visit www.mfgday.com/sponsors.  The social media hashtag for Manufacturing Day is #MfgDay14.