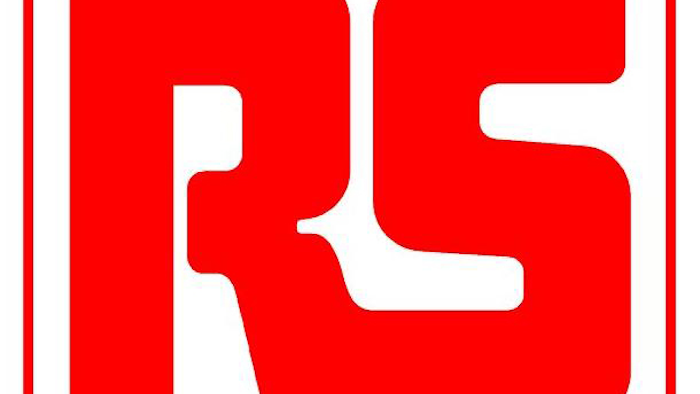 Worldwide distribution company RS Components has upheld its tradition of embracing new technology ever since it became the first supplier to offer free next-day delivery back in 1937.
Other milestones include becoming the first company to produce a CD catalogue and launch a transaction website. More recently, RS Components automated everything from inventory processes to delivery fulfilment using Redwood Software's SAP Business Process Automation.
With daily shipments of more than 44,000 and operations in 32 countries, RS Components needed a solution that could streamline processes without shutting down operations for implementation.
I was curious about the software used in such a massive operation, so I chatted with Neil Kinson, Vice President of EMEA operations at Redwood Software. He explained that the implementation involved consolidating legacy systems, coordinating processes across disparate technologies and moving between siloes.
The software vastly improved operational efficiency, but the ultimate purpose behind the implementation was to better fulfill the wishes of their customers. Kinson says, "The customer experience is set by the customer expectations — they expect end-to-end support similar to the experience offered by companies like Amazon."
Now, customers have a global marketplace available online, so distributors need to coordinate the inventory and returns for multiple warehouses to make sure deliveries are speedy and accurate.
To keep up, RS Components constantly seeks out new ways to keep up with their "fast-moving and highly knowledgeable customer base." Supply Chain Solution Architect Matthew Ling says, "We continually invest in improving functionality with an aim to give customers the best possible experience with a focus on a quick and simple ordering process."
Maintaining a positive reputation with customers and other businesses also means that the company can offer cooler products. "Our reputation as a visionary in our field, with the capability to reach millions of customers and adapt to their markets fluidly, also means that our suppliers favor us for their new product launches," says Ling. "We supply products that are leading the market for their innovation and design such as the Raspberry Pi, Red Pitaya and a range of 3-D printers."
Ling asserts, "It is this willingness to engage with new techniques and adapt our internal culture to suit a multi-channel approach that sets us apart in our industry."
RS Components' culture particularly prioritizes continued education by encouraging the 6,300 employees to direct their own career paths. Matthew Ling and I discussed the unique atmosphere at RS Components during a recent Q&A.
Bridget Bergin (BB): How would you describe the company culture?
Matthew Ling (ML): We're a global company with blue chip credentials offering a family feel and a real commitment to our employees' work-life balance. We're passionate about our customers — they are at the heart of everything we do —   and so we actively recruit people who share our commitment to service, innovation and exceeding expectations.
We encourage a culture of learning and development, allowing our employees to take control of their career paths, plan their personal development objectives and enjoy the many opportunities available to them.
BB: How do you attract and retain talented employees?
ML: We offer a comprehensive development program, which includes career workshops in local languages and virtual learning opportunities. We also encourage inclusive leadership workshops, leadership coaching, reverse mentoring and performance management. We provide training and personal and professional development opportunities to equip employees with the necessary skills to carry out their roles and to provide career growth opportunities and job satisfaction.
We want to attract, develop and retain a diverse workforce, as well as drive a culture where people feel able to make a difference and where their views, opinions and talents are respected. We are committed to a policy of equality and apply the same criteria to all employees regardless of gender, disability, ethnicity or any other factor that could be the cause of discrimination. We actively promote a culture of two-way communication and regularly communicate business performance and key developments to employees.
We want to build a group where our employees work together as one global team with one global vision, inspire trust among each other through openness and honesty and drive superior standards of professionalism. Our aim is to encourage accountability and continuous improvement, while nurturing an innovative attitude.
For all the company's firsts, RS Components knows not to mess with something if it isn't broken — Ling says, "The business model we operate today is largely unchanged in principle from that designed by the company's founders over 75 years ago."