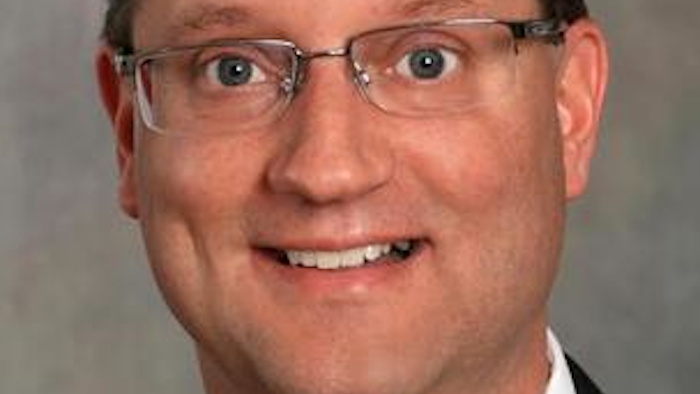 "Made in the USA": It's a tagline that's seen more often these days and with good reason.
Proximity to the customer – which allows small to midsized American manufacturers to provide customized products, value-added inventory management and quick delivery – is helping to fuel a manufacturing revival.
Despite the relatively high costs associated with U.S. production, economic indicators demonstrate that the manufacturing sector is showing healthy growth. Seven years after the financial crisis, U.S. manufacturers are now out-performing the economy overall.
Many factors contribute to the resurgence of U.S. manufacturing, including rising labor costs overseas and productivity improvements here at home. These improvements allowed manufacturing output per employee hour to more than double over the past two decades. Another indicator of the strong long-term outlook is a shrinking manufacturing cost advantage between China and the U.S., which Boston Consulting Group estimates at less than 5 percent.
Recent interviews with Bank of the West small- and medium-size manufacturing clients show that being close to the customer is a powerful advantage. It helps brands consistently provide faster and more responsive service and better products than overseas competitors.
Service: Feral Productions, a manufacturer of custom parts for the defense and biomedical industries, values competing through superior service. "If a customer has an eight week job that they want in two weeks, you find a way," says owner Robert Potts. "It's all about service. If you do that, customers will always come back.
Speed and Inventory Management: Jerry Kwok is the owner of Spectrum Label Corporation, which manufactures labels for food, pharmaceutical and nutritional products. Kwok says Spectrum helps clients minimize their inventory level, which can significantly reduce the cost of doing business.
Raw Materials Management: Rebecca Fleenor, CEO of Fleenor Paper Company, says, "Though our overall payroll is huge, our raw materials are probably 85 percent-90 percent of the cost of our finished goods." By forging close relationships with materials providers, Fleenor and other growing manufacturers are able to provide flexible delivery schedules, environmentally friendly products and superb customer service.
Quality: Doug White has been making bicycle parts since the late 1970s as owner of White Industries. The company sells directly to cycling shops across North America and to distributors in Europe, Asia, Australia and New Zealand. Key to White's market success is product quality. "We compete because we have a name and reputation that goes beyond price," he says. "That's how we do it, by reputation and good people."
New Product Development: Darren Bianchi is the CEO of fluorescent pigments manufacturer Brilliant Group Inc. "When you manufacture here there's a feedback loop that makes the product development cycle much shorter," Bianchi says. "When you manufacture overseas, you lose time and ideas in translation."
Challenges
Of course, the economic outlook for U.S. manufacturers isn't without obstacles. In the near term, there are signs of weakness. Production of non-defense capital goods, excluding aircraft, recently dropped for the sixth consecutive month. But a modest manufacturing slowdown doesn't necessarily indicate an extended downturn.
Bank of the West sees three factors driving the recent downturn in manufacturing orders: (1) the rapid strengthening of the U.S. dollar, (2) the plunge in crude oil price and (3) the hard winter. The strong dollar is likely the most powerful factor – especially for larger, global manufacturers with multiple geographic operations and large exporting operations.
U.S. manufacturers face longer-term challenges, as well. The U.S. has more safety and environmental regulations than most countries and corporate tax rates are often higher here than abroad. Wages are also relatively high, while workers with technical skills are in short supply. These factors, combined with rising health care costs and the strong dollar, are a concern for U.S. manufacturers as they look to expand their customer base and profits.
Keys to Success
U.S. small and midsize manufacturers might better meet business goals by leveraging the powerful advantage at their disposal: They are close enough to the market to forge deep customer and supply chain relationships. In-turn, these improve service, speed-to-market, raw material management, quality and new product development. For U.S. manufacturers that achieve these goals and provide products designed around customer needs, the outlook for "made here" is promising.
Read the full whitepaper here.