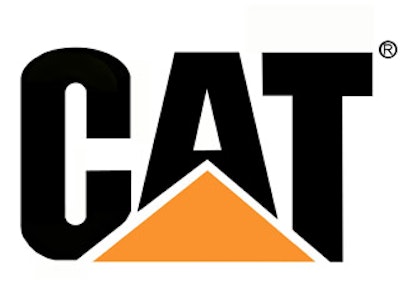 JERUSALEM (AP) — A U.S. investment firm has removed Caterpillar Inc. from three of its popular indexes that track socially responsible investments, citing concerns about the Israeli military's use of company bulldozers in the Palestinian territories.
The decision by the American investment-support firm MSCI Inc. was welcomed Wednesday by pro-Palestinian groups that have called for boycotts of companies that profit from Israel's occupation of the West Bank. It has already had at least one concrete effect, leading mutual fund giant TIAA-CREF to divest itself of $72 million in Caterpillar stock from its "Social Choice" fund, which tracks one of MSCI's indexes.
In a statement, MSCI said one of the "key factors" in Caterpillar's downgrade was "an ongoing controversy associated with use of the company's equipment in the occupied Palestinian territories." It also citied employee safety concerns, environmental issues and a January 2012 plant closing in Canada.
The decisions by MSCI and TIAA-CREF, both made in March, were only recently disclosed in their latest quarterly reports.
Pro-Palestinian groups and activists have denounced the Israeli military's use of armored-plated Caterpillar bulldozers to raze Palestinian houses. An Israeli defense official, speaking anonymously under government policy, said that Israel "only dismantles or relocates illegally built structures."
Caterpillar equipment gained notoriety in March 2003 when an armored bulldozer crushed an American activist, Rachel Corrie, in the southern Gaza Strip while she tried to prevent it from toppling a home. A subsequent military investigation ruled Corrie's death an accident, though Corrie's family has filed a civil suit against Israel.
Caterpillar spokesman Jim Dugan said the company does not equip tractors with armor or sell directly to the Israeli military. Instead, he explained that bulldozers such as the D9 tractor are first traded to the U.S. government and then resold to Israel and outfitted for military use.
"We hope and wish for a peaceful resolution to the unrest in the Middle East, but that solution is a political matter to be worked out by the appropriate parties," Dugan said in a statement. "Caterpillar does not and should not have a role in that political process."
MSCI's decision comes amid a budding movement by pro-Palestinian activists to join a Palestinian campaign against companies doing business in the West Bank.
Pension funds in Norway and Sweden have divested themselves of holdings in some firms involved in building in settlements or helping to erect Israel's contentious West Bank separation barrier. Earlier this month, Norway's government pension fund said it had dumped roughly $1.3 million of stock in Israeli construction company Shikun & Binui Ltd. because of its involvement in building settlements.
European activists have stepped up pressure on companies by exposing their West Bank ties and picketing stores that sell goods produced in Israeli settlements.
While the economic impact is still negligible, both Israel and Jewish groups have begun to push back, accusing the boycott advocates of trying to delegitimize the Jewish state. They also argue that plenty of companies with ties to states with poor human rights records, such as China, are not similarly targeted.
"Mixing politics and the economy in such a desperate and biased manner makes for very poor economic results and even poorer politics," said Israeli Foreign Ministry spokesman Yigal Palmor, accusing the Palestinians of trying to score "propaganda points."
"As long as they spend their time on negative hate campaigns instead of building their own society and economy they will be on the losing side at the end of the day," he said.
Pro-boycott groups hailed the MSCI and TIAA-CREF decisions as major victories. Dalit Baum, an activist involved in the "We Divest" campaign, called it a "milestone," saying TIAA-CREF's move was the largest divestment yet from a U.S. company.
While the U.S.-based "We Divest" campaign claimed credit for pressuring TIAA-CREF, the extent of the group's role is unclear.
TIAA-CREF said its decision was not influenced by any outside pressure.
"Literally the only reason that (Caterpillar) came off our list was because it came off MSCI's index," said a company official, speaking on condition of anonymity under company policy.
MSCI has said it relies on an internal research group and a set of rules-based methodologies for decisions about its ESG indices.