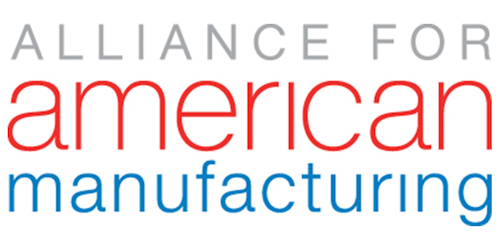 The goods trade deficit with China hit $365.7 billion in 2015, a record number that highlights exactly why many Americans are worried about China's impact on our economy.
The U.S. goods deficit overall hit $758.9 billion last year, the Commerce Department reports, while the trade deficit in manufacturing hit $831.4 billion in 2015, up 13.2 percent over 2014.
And while the Labor Department reported on Friday that manufacturing gained 29,000 new jobs in January, China's massive industrial overcapacity suggests the sector still faces a tough 2016.
Said AAM President Scott Paul:
"Now we have even more evidence as to why voters are deeply concerned about China and its impact on the American economy. Our trade deficit with China in 2015 again surged to record levels, and that helps explain the struggles we've seen in manufacturing recently – particularly in critical sectors like the steel industry.

"The 29,000 factory jobs gained in January is good news, but it's certainly no indication of an upward trend. Many dangers persist, including a strong dollar, China's economic weakness, and its massive industrial overcapacity. It strikes me as an inopportune time to be pushing a Trans-Pacific Partnership that is projected to cost America more than 121,000 factory jobs, according to the Peterson Institute of International Economics.

"And until the president and Congress get serious about balancing our record trade deficits with China, and insist that Beijing honors all of its trade obligations, American factory workers will continue to struggle."
The #AAMeter, which tracks Obama's goal, now sits at +395,000 jobs. That means there would need to be 55,000 new manufacturing jobs created each month for Obama to hit his goal.