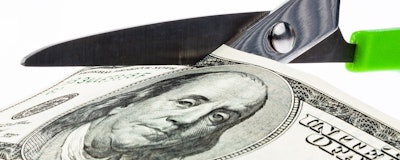 In the World Economic Outlook Update released today, the International Monetary Fund (IMF) has downgraded its U.S. and U.K. growth projections. The report cites "difficult-to-predict U.S. regulatory and fiscal policies" and the continued uncertainty surrounding the Brexit negotiations as key factors. The global economy is nevertheless expected to hold course over the next two years.

With a downward revision of 0.2 percent in 2017 and a further 0.4 percent in 2018, the U.S. is expected to post 2.1 percent in each period. Commenting further on its projection, the IMF stated that they now assume U.S. fiscal policy to be "less expansionary going forward than previously anticipated".

Countering the pessimism surrounding the U.S. and U.K. economies, and helping to keep the global projection on track, are strong performances in Eurozone countries such as Germany, France, Italy and Spain - all of which have seen their forecasts revised upwards. Underlining this generally more positive sentiment, the IMF said that "the recovery in global growth that we projected in April is on a firmer footing; there is now no question mark over the world economy's gain in momentum."