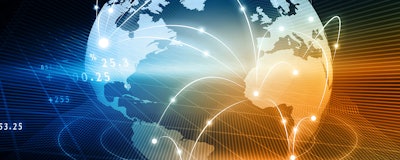 Some say globalization has stalled, but as the world becomes more connected, companies are expanding their business to different countries for new customer and procurement opportunities. Before supply chain operations can make the move to expand across the globe, companies need full operational visibility to understand and react to the impact of global events and the marketplace, including potential partners and regulations. Imagine the ripple effect the Brexit decision will have across shipping and logistics, for example. With the right mix of people, processes and tools, companies can strengthen and optimize supply chain performance within their global partner network to better manage, source, onboard and ensure partner compliance on a wider scale to improve decision-making.
People: Communicating Effectively Across Cultures
By joining forces on a global scale, companies can not only boost revenue streams but also build diverse partnerships. Effective and clear communication is essential to any relationship, but a successful network requires sourcing and developing talent and resources that know the ins and outs of any partner's business practices and cultural background to prevent slowdowns due to potential misunderstandings. For example, in some cultures, a 3 p.m. local time deadline for an order acknowledgement is a fixed deadline. In others, the deadline could mean anytime that afternoon or even carry over to the following morning.
The right team will understand how partner networks can work together beyond basic transactions, such as orders and invoices, and have a stronger picture of where and how trading partners fit into their supply chain, as well as where and how they fit into theirs. Another, more complex, example involves receiving confirmation on a change order with rush delivery. If the supplier replies, 'yes,' some may interpret as, "Yes, we'll send it right out," or "Yes, I hear you and I will check into it." Having clear communication and familiarity on staff can help navigate difficult waters more easily as well as significantly decrease any learning curves.
Processes: Standardizing and Streamlining Efforts
A well-prepared and equipped team cannot function without the right processes in place. Prior to expansion, companies should standardize (whether manual or automated) business processes to streamline the new supplier on-boarding process that will help grow revenue. To minimize wasted time and energy on tag chasing, companies can map out and incorporate compliance and regulation requirements into their supplier relationship management strategy in advance.
It's important to keep in mind how any given change can impact what suppliers need. Sometimes small modifications with minimal disruption can go a long way. However, other times, a supplier's request may require bigger changes to better accommodate their needs.
In addition to the country-specific trade regulations, there are multiple areas of financial leakage that can occur if companies lack strictly imposed processes. For example, standardizing and establishing the rules up front with a newly expanded supply base will make it easier for staff to enforce shipping windows, carrier selection and invoice reconciliation.
Technology: Speeding Time to Value
Once a business establishes a strong team with standardized processes, leveraging the appropriate technologies will bring the extended partner network into full circle. Typically, the farther across the globe you go, the greater the mix of supplier technological capabilities. Often times companies are not in a position to "rip and replace" existing systems and require more practical, shorter time-to-value approaches centered around deployment, integration and automation.
The lack of compatibility and the deep-pocket cost needed to integrate via Electronic Data Interchange (EDI), RosettaNet Implementation Framework (RNIF) or other business-to-business technology remains a challenge for many. Often, handling multiple forms of integration creates more management consoles that add complexity, time and places to enforce business rules. Not to mention the extra labor to manage them can all but eliminate the majority of savings and benefits from the newly expanded integration capabilities.
By consolidating tasks, like managing purchase orders or shipping authorizations, to a single management console — and implementing existing operations prior to expansion — companies can maintain simplicity with a lower total cost of ownership. Global supply chain operations can work together on a collaborative system to connect partners for faster, reliable and real-time data access in any location at any given time. For example, integrating order-to-cash and procure-to-pay systems can boost operational efficiency by reducing expenses and lag time with better metric intelligence and analysis. The more companies simplify and reduce tasks for partners, the stronger the partnership potential.
Conclusion
Globalizing the supply chain provides great opportunity for revenue growth and competitive advantage. The supply chain world will only continue to increase in complexity as there is continued pressure to respond to fluctuating demand, lower supply costs and shortened delivery times. Visibility across those complex operations via the right people, right process and right tools will be critical to maintaining optimal control and cost-effectiveness across a global supply chain.
Charles Winson is the Channels and Alliances Manager for TAKE Supply Chain.