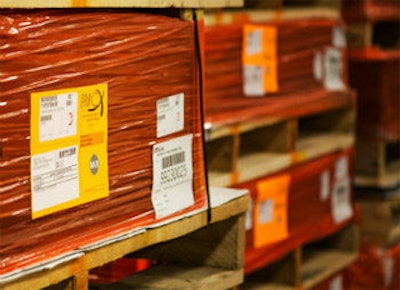 A responsive business requires responsive partners
Despite the ever looming concern about high fuel prices, there is still booming interest in many motorsports vehicles and products. Over the past several years, Sportech, Inc. – a plastics thermoformer that specializes in the design and construction of products for the powersports industry – has experienced an explosive increase in demand for their Thermoplastic Polyolefin (TPO) parts for original equipment manufacturers of motorcycles, snowmobiles, ATVs, and other off-road vehicles. Included in this growth has been an increase in the number of clients with unique requests of Sportech, which has provided increased uncertainty in their TPO needs. In search of a supplier that could keep up with their growth and handle this unpredictability, Sportech turned to Rowmark's Premier Material Concepts (PMC).
A Growing Business
Sportech started 19 years ago as the home-based, family business of Owner and CEO Chris Carlson. Originally, the company sold aftermarket accessories for snowmobiles and quickly experienced success selling to dealers and distributors. Their innovative products caught the attention of manufacturers, and soon demand became high enough that, in 1998, Sportech opened its first manufacturing facility.
Carlson's passion for snowmobiling and motorsports, in addition to Sportech innovations, continued to garner interest from original equipment manufacturers (OEMs), and Sportech began producing plastic parts, panels, and accessories almost exclusively for these manufacturers. Today, 100 percent of production and design is focused on OEM products and growth is continuing. Over the past two years, Sportech has doubled in size and their TPO consumption has increased by about 600 percent.
This extreme rate of growth required a dedicated supplier that could expand alongside Sportech, and forced Carlson to deeply consider the various options.
PMC Steps Up

Beyond just the ability to handle growth, Sportech had other requirements that needed to be met by their TPO supplier:
"We needed consistent quality, good customer service, and we needed them to respond in a timely manner" says Carlson. Choosing the right supplier was an important decision for the CEO. Carlson is committed to developing true relationships with Sportech's partners. As he explains, "We tend to work with the same people for years and years."
One of the companies Carlson considered was the Premier Material Concepts division of Rowmark, LLC – a supplier of custom extruded sheet, roll stock products, laminated sheets, and decorative film. PMC is dedicated to saving customers' time and money, providing leading technical support, and developing creative solutions. And backed by Rowmark's 20 years of experience, PMC has a steady manufacturing base.
"Our 89,000 square foot facility in Findlay has the capacity to meet their demands," explains Duane Jebbett, President and CEO of the company. "Rowmark has experienced the type of growth Sportech is going through in the past, and so we were confident we could manage their needs."
For Sportech, the advantages of PMC were too numerous to ignore. In addition to having the capacity to handle Sportech's growing orders, PMC's expertise in producing TPO lends itself to Sportech's varied manufacturing requirements. For example, PMC's StrataGem™ SMR (Scratch & Mar Resistant) TPO is ideal for the demands of powersports vehicles. The high melt strength of this TPO allows the thermoforming of complex or unusually shaped parts. In addition, their utility grade TPO provides a cost effective alternative for less demanding applications, thereby reducing consumer costs.
PMC also offered Sportech a unique "autoship" option that provides benefits to both companies.
"We give them an outlook of our demand over the coming weeks, they decide how they want to run production for that level of demand, and in exchange we take a delivery once each week," explains Sportech's Supply Chain Manager, Eric Henderson. "It allows Sportech to reduce our inventories and the TPO takes up less space in the production hall. There's obviously no value in having room occupied by plastic sheets just sitting around." The shipping arrangement eliminated the cost of building warehouse space that would be necessary to store TPO if delivered less frequently and it opens up additional space for production, allowing Sportech to continue its rapid growth.

Responsiveness

The "autoship" arrangement also highlights what both Carlson and Henderson say was one of the most important factors in the decision to go with PMC: the company's responsiveness – which Carlson calls "phenomenal" and "very much industry leading". With weekly deliveries, it is very easy for Sportech to quickly adjust the amount and types of TPO they have available to manufacture products, and this makes it possible to adjust to the changing needs of their customers.
"For example, our clients often need to push orders up or back," explains Jacquelyn Cary, Sportech's Buyer/Planner, "PMC's reaction time to those needs is pretty much immediate." Even when PMC doesn't have the correct material in stock, they do whatever is necessary to get Sportech what they need, says Cary. "They will try to run the order ahead of schedule or they'll send existing material that might be slightly larger right away. That means we're able to keep everything on schedule for our customers."
PMC also offers responsive customer service, answering questions about thermoforming specifications in a timely manner, keeping Sportech apprised of new innovations, and on the rare occasion that a problem does arise, handling it quickly and thoroughly. "Everybody at PMC is very open, very good about helping us, and therefore helping our customers. It just goes on down the line," notes Cary.
"We simply are proud to be a small part of their success," says Jebbett.
PMC's flexibility allows Sportech to be very flexible when dealing with their clients. The ability to adjust schedules or even work to meet lower price points has been essential to Sportech's ascendancy. "The demands of our customers change on a daily basis, you can count on it," says Carlson, "and our ability to be responsive, to adjust to those changes, is one of the things that has allowed us to more than double the size of our business in less than two years."
Beyond Sportech

The importance of responsiveness is certainly not limited to the powersports industry. In any market, it is very beneficial to be able to respond to changing customer demands, and with the twenty-four hour business cycle of a global world these changes can happen at any time.
"Strong communication and trust that each other will do the right thing are critical components of producing great products," Jebbett emphasizes, "It is necessary to be able to really understand and adapt to your client's – and in this case your client's clients' – needs."
The ability to be responsive – the ability to adjust to these client demands – is contingent not only on your own business, but the companies you partner with. Clearly, intangibles such as these should be considered when choosing a supplier.
"The notion might be old-fashioned," says Carlson, "but we use responsiveness as a key indicator when we pick a supplier." Of course there were other metrics Sportech considered when partnering with PMC, the supplier had to be competitive in terms of price and quality. But, Carlson insists, "Being able to count on that level of responsiveness was the key differentiator for PMC."