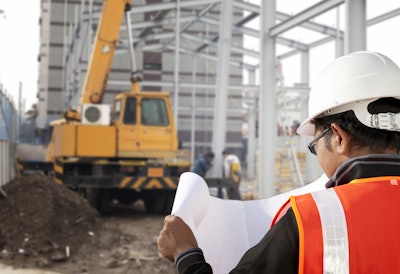 Construction is the fastest-growing industry in the United States by newly created businesses, according to a recent report.
Swyft Filings published a report that gathers information about newly created businesses. Among businesses created between 2016 and 2017, the manufacturing industry saw 38.3 percent growth compared to the previous period. Swyft attributes this increase in interest to developing technology, and says that the industry "will continue to grow as manufacturers innovate ideas for use of new technology for their position in the supply chain."
The construction industry is also seeing significant growth. A 72.3 percent growth rate compared to 2016 actually makes this the fastest-growing industry in the United States, nearly twice the tidal growth across all industries in the survey (42.1 percent).
Health care and transportation are also faring well, in the second (60.10 percent) and third (59 percent) spots respectively for year-over-year growth.
The volume of new business received by each industry is ranked differently: in this metric construction comes in at number 3 and manufacturing lower at 15.
Along with the growth of technology, Swyft Filings attributes the growth of machinery manufacturing in particular to its use across the industry:
"Machinery manufacturing, specifically, plays a major role in the distribution and implementation of technological advancements throughout the manufacturing industry. According to SelectUSA, it's one of the largest sectors of the manufacturing economy in the country. By providing process controls and other automation technologies, machinery manufacturing enables other sectors of the industry to boost the productivity of their equipment."
They point out that the construction industry is growing without a labor force to support it, with qualified workers in high demand. Minnesota launched a program to encourage high school students to look into careers and training in construction which require on-the-job skills but not a college degree.
Find the complete report here.