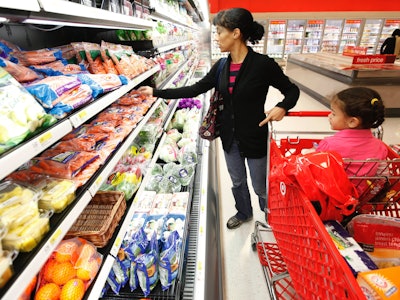 A recent industry report found that the world's capacity for temperature-controlled storage continued to increase in recent years — but at a slower pace than a previous analysis.

The Global Cold Chain Alliance, The Wall Street Journal reports, said that its latest survey showed an 8.6 percent increase in storage capacity — to 600 million cubic meters — between 2014 and 2016.
The logistics industry group attributed the increase to growing demand for fresh meat, produce and other foods in emerging markets with higher amounts of disposable income.
China, in particular, now accounts for more than one-sixth of the world's temperature-controlled storage after its capacity increased by more than 40 percent in the latest report window.
The Alliance, however, also said that the increase was less than half the growth reported between 2012 and 2014. Many European nations saw their storage capacities decline in the most recent survey.

On the whole, analysts told the Journal that global capacity is still far below what is needed — and that they expect growth to continue in coming years.