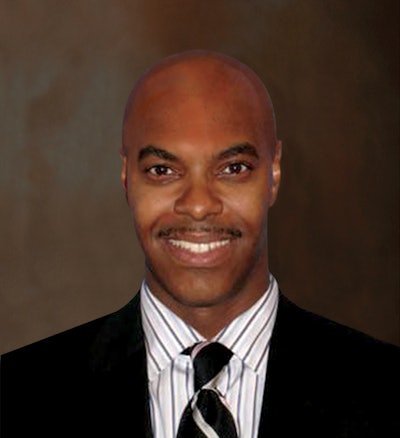 The most recent push to boost U.S. exports has been underway since 2010, when the International Trade Administration's National Export Initiative (NEI) was unveiled.  Since its launch, the NEI has helped thousands of businesses enter the international trade arena, and the U.S. has seen a steady growth in total exports.  In 2013, exports hit a high of $2.3 trillion, up by $700 billion from 2009.  While the U.S. continues to face a significant trade deficit, exporters are making progress, driven in part by the large number of small and medium-sized enterprises (SMEs) joining the global marketplace. 
To date, small and medium sized manufacturers make up only a portion of the total number of SMEs engaged in exporting.According to Department of Commerce (DOC) data, wholesalers and other non-manufacturing firms made up 76% of all SME exporters in 2011. To boost sales and grow, small and medium-sized manufacturers that have not yet begun exporting should take steps now to assess the potential costs and benefits of going global.Ultimately, for many organizations, an untapped international market will present valuable opportunities.
The arguments for exporting directly to new customers abroad are strong.The process involved in targeting and acquiring new international business is, however, complex, and for small and medium-sized manufacturers, who may have few in-house business planning resources and more pressing operational concerns, the task is that much more challenging.Thanks to a host of available resources from the NEI, the U.S. Commercial Service, and the Small Business Administration, along with new advanced on-line tools for logistics and shipping, the goal of becoming a successful exporter is within reach.
To begin, let's consider the powerful reasons that support the pursuit of exporting for so many U.S. companies.In 2012, more than 305,000 domestic businesses were doing business abroad, according to DOC data, and 98% of those organizations were SMEs with 500 or fewer employees.In total, SMEs account for approximately 30% of all exported goods.Still, the number of companies actively exporting is small compared with the total number U.S. businesses.The DOC indicates that less than 5 percent of U.S. companies are selling their products overseas, and more than half of those organizations that do export are only selling in one market.In other words, there is room for more to join.
By exporting, companies are seeking to reach - or benefit from - the 95 percent of the world's consumers who live outside of our borders.For manufacturers, whose customers are often other businesses, the strength of this huge consumer audience presents indirect opportunities, as foreign companies are sourcing products and components in increasing numbers.The International Monetary Fund projects that almost 87 percent of global economic growth will occur beyond our borders in the coming years.
In addition, the still-uncertain U.S. economy makes international opportunities more attractive. A 2013 survey conducted by IHS Global Insight and DHL Express found that SMEs engaged in international markets are twice as likely to be successful as those that only operate domestically.Out of the SMEs surveyed, 26% of those that traded internationally outperformed the market, while only 13% of domestic-only companies did so.
The time is also ripe for U.S. manufacturers to invest in their own expansion and growth because the sector is gaining traction in general.According to the National Association of Manufacturers (NAM), the U.S. offers new advantages relative to energy costs and labor productivity, and these advantages have made American manufacturers more competitive.This increased competitiveness has in turn generated new investment interest, with foreign direct investment (FDI) in manufacturing growing from $499.9 billion in 2005 to $935.7 billion in 2013 – which represents a gain of almost 80 percent.In total, the manufacturing sector accounted for more than one-third of all FDI in the U.S. in 2013.
Clearly, the opportunities for new customers and new business growth internationally are vast, in a very general sense, and the stage is set for manufacturing growth here at home. To understand how international opportunities may align with their own products, small and medium-sized manufacturers must carefully research market conditions and customer needs in target areas; they must assess their readiness to export; and, once the decision is made, they must implement the processes to successfully deliver their products while complying with all U.S. and international rules and regulations.
Understanding International Markets, Resources and Opportunities
The NEI is an important starting place for manufacturers to begin developing an export strategy.Companies can research international trade tactics, search for potential customers, learn how to participate in trade shows and missions, and pursue export financing.The NEI also includes important information about logistics planning and compliance, along with links to other useful resources.The U.S. Chamber of Commerce, state and local chambers, and other state-based economic development entities can also assist.With individual export assistance centers around the country, the U.S. Commercial Service offers direct counseling and support for companies initiating export strategies.And for small manufacturers, the Small Business Administration provides information and guidance, along with assistance in securing financing through a variety of programs.
Assessing Readiness
Understanding market opportunities and knowing if a business is actually ready to engage internationally are two separate issues.Before exporting, manufacturers should assess their readiness by fully evaluating their products and the costs associated with launching and transporting them abroad.To this end, DHL has turned to Dr. Donald Lessard from MIT to develop a research-based capabilities test, which is called the "RAT Test."The test allows manufacturers and other companies to assess the international viability of their products based on a series of pre-qualifiers that ask: Are the products Relevant, Appropriable, and Transferable (RAT)?
In the test, businesses determine if their product is relevant; in other words, is it needed in the target market or markets.Then, they ask if it is appropriable; in other words, does it have value over competitors?Finally, is the product or products transferable; can it be launched and supported without excessive costs, including staffing, transport and logistics?
While the DHL test is aimed at simplifying the assessment process, manufacturers may take multiple routes to determine the potential strength of their products in new international markets.But ultimately, this critical step must not be avoided.
Establishing Reliable Processes
For an export strategy to work, it must carefully consider the importance of logistics, and the critical nature of compliance with U.S. and international trade rules and regulations.Regarding compliance, the NEI offers guidance, and the Department of Commerce's Bureau of Industry and Security and its Exporter Portal includes a range of information about export controls, licensing, red flags, new regulatory developments, and country-specific regulations.The United States Census Bureau also hosts information and training videos regarding foreign trade.Ultimately, regardless of size, manufacturers that ship abroad must develop an internal compliance procedure, or face stiff penalties.
On the logistics front, the development of new technologies for planning, managing, tracking, and securing shipments means that even the smallest manufacturers can reach new audiences faster and easier than ever before.Companies should carefully select a logistics and transportation partner that specializes in international markets, and has a strong footprint abroad.The logistics agent should have a deep understanding of international rules, and should offer both trade automation tools and compliance assistance.Most important, when entering a new market, reliability with new customers is key; ensuring that products are delivered in perfect condition and on time is essential. 
Finally, time is of the essence for small and medium-sized manufacturers, one of the greatest barriers to entering the international marketplace is time.  Some of these companies are family-owned, and they simply have not been able to carve out the hours in a day to begin developing a strategy.  Opportunity is knocking for American manufacturers to go global.  By turning to the wide range of resources available, from government agencies to logistics and transportation experts, the hope is that they can – and will – find their way to make it happen.
About the Author Dr. Eugene Laney, Head of International Trade Affairs and resident of Washington, D.C., brings 20 years of experience in public and governmental affairs to DHL Express U.S. He has worked with the FDA, DOA, the FAA and U.S. State Dept. among others. Laney manages international trade affairs for DHL Express, including Customs and cargo security issues to help customers meet U.S. regulations, understand the processes and protect their interests.