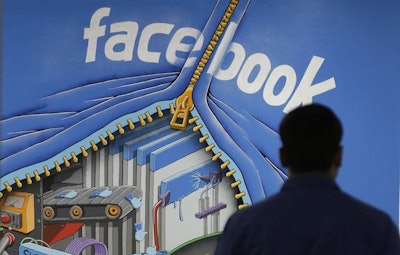 Changes to Facebook's Messenger app topped headlines from the social networking giant's annual developer conference this week.

But the company also announced that it's getting more involved in the ever-expanding Internet of Things.

Facebook unveiled a new software developer kit that enables users of its Parse platform to build apps that connect devices – from garage door openers to wristbands – to the cloud.

"It's 2015 now and this world is getting better," said Ilya Sukhar, who founded Parse and remains its CEO after its acquisition by Facebook two years ago. "We're seeing many more devices come online."

Facebook's increased presence in the IoT marketplace joins numerous fellow tech titans, including Apple, Google and Samsung.

The Industrial Internet Consortium and the Open Interconnect Consortium, two top IoT-supporting nonprofits, estimated nearly 5 billion devices would be able to connect to the Internet this year, but GE expects that number to grow ten-fold by 2020. Data from connected devices, meanwhile, could prove useful to companies such as Facebook for potential advertising revenue.

Roost, a startup that makes connected lithium batteries for smoke and carbon monoxide detectors, became one of the first companies to use the new kit. CEO Roel Peeters said the announcement represents a major change in the advancement of IoT.

"Facebook is making a major play in positioning themselves as a central cloud backend for IoT," Peeters said. "When Facebook makes a move like this, people shouldn't underestimate what that means."