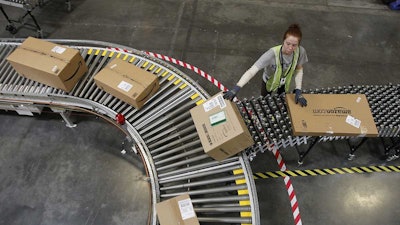 Add another prominent company to the list of automakers, tech giants and startups that hope to establish self-driving technology.

The Wall Street Journal reported this week that Amazon quietly formed a team of about 12 employees to work on driverless systems.

The project, according to unnamed sources, was reportedly established more than a year ago.

Proponents of autonomous driving systems believe the technology could make driving far safer and more efficient.

Those systems, however, could have additional, profound implications for the Seattle e-commerce giant.

Amazon's burgeoning warehouse network — already filled with thousands of robots — could be equipped by driverless forklifts and supplied by driverless trucks.

Driverless cars, meanwhile, could help deliver packages to customers' doors — the expensive "last mile" that plagues e-retailers and parcel carriers alike.

The project is one of several efforts undertaken by Amazon to control its shipping operations and curb delivery costs.

Amazon's progress on the project is largely unclear, but the Journal noted that the company secured a patent early this year for a system that coordinates autonomous vehicles on roads.