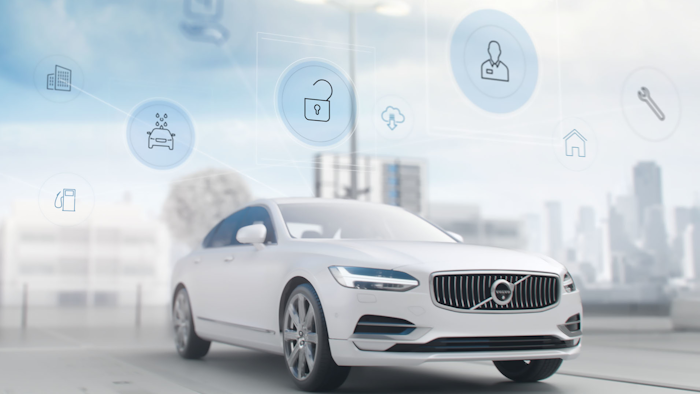 Hundreds of Volvo owners in the San Francisco area will soon be able to take advantage of new perk: a concierge service for their vehicle.

Owners participating in a recently announced pilot program will use a mobile app to select from a range of concierge services — from filling the car with gas to going in for maintenance — and order the service via smartphone.

The app provides a location- and time-specific digital key that can be used once by an authorized Volvo service provider to access the car.
Once the services are completed, the digital key expires and the car locks. The provider can also drive the car back to its original location or deliver it somewhere else.

The pilot program is set to begin this month and eventually include about 300 owners of the Volvo XC90 SUV and S90 sedan. The Swedish automaker hopes that the system will become part of its Volvo On Call mobile platform.

"Our approach is a simple one — we aim to make life easier by employing the latest connected technology in an easy-to-use smartphone app," Volvo's Anders Tylman-Mikiewicz said in a statement. "We are taking an open and agile approach to this and welcome collaboration with partners with new and innovative service offers. This is just the beginning."