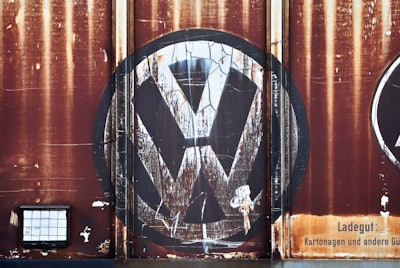 German regulators have approved Volkswagen's proposed fix for millions of diesel vehicles, which clears the way for the embattled automaker to recall cars throughout Europe.

VW officials announced Wednesday that implementation would begin at the start of 2016. The company anticipates that the 8.5 million vehicles recalled in the European Union would be sent to mechanics "in several waves" and be completed by the third quarter of 2016.

Cars with 1.2-liter and 2.0-liter engines will receive a software update with an anticipated labor time of less than 30 minutes, while 1.6-liter engines will require less than an hour of labor to complete a software update and installation of an additional part in front of the air mass sensor.

An initial letter will inform the owners of affected vehicles about the recall, while a second will prompt them to make an appointment with a VW partner to install the repairs.

Europe accounted for most of the estimated 11 million diesel VW vehicles equipped with software designed to manipulate emissions levels during official government tests.

U.S. regulators uncovered the scandal — which resulted in the departure of high-level executives and dramatically impacted VW sales — in September. The company proposed a fix to U.S. authorities last month.

VW said that the repaired vehicles in Europe will conform to emissions standards and that it hopes to avoid "any impairment of engine output, fuel consumption or performance."