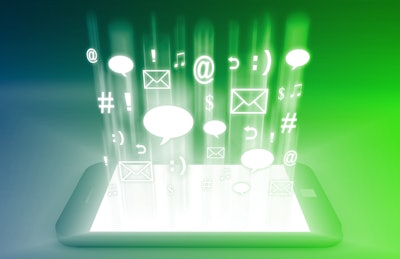 In order to remain competitive, today's businesses must consider moving HR capabilities — including payroll, recruiting and performance management — into a SaaS model.
A recent PwC study, "Moving HR to the Cloud," found that 23 percent of respondents said their SaaS implementation took longer or cost more than anticipated. Additionally, they admitted they were not prepared for the process transformation it required, nor was the organization ready to adapt a SaaS mindset.
Not all implementations are created equal. A coordinated team effort plus time investment in preparation and planning for implementation will ultimately drive success.
Organizational Readiness
There are three ways to help ready the organization for your new SaaS solution. Firstly, it is crucial to prepare your company with a defined organizational readiness strategy. This vision should be communicated clearly with actionable company goals to all employees. Secondly, manage the process with an organizational readiness plan. This plan can and should be tied to the strategy and implemented accordingly. Finally, reinforce the vision throughout the organization and take corrective action if needed. Setting up a rewards system can help to collect helpful feedback from stakeholders — but be prepared to take action on their input!
Identify Team & Resources
Pre-implementation, key stakeholders and resources should be identified in order to keep the project running smoothly. The "Right Team" will vary from organization to organization, but assigning roles and responsibilities early provides process clarity. This team should become familiar with the application early on and should be selected for their core competencies. For example: include a tax expert and 401(k) specialist to align with the payroll and benefits modules in the application. In order to become familiar with the new system, test scenarios should be created and tested by the expert. Test scenarios should not be generic — only you know which test scenarios will properly stress your usage of the application.
When it comes time to document the organizations current HR processes, think outside the box while automating old manual processes. ­The better documented the processes, the harder the application will work for you.
Avoid Common Pitfalls
Before your implementation begins, complete a thorough audit of the company's back-end, including, but not limited to, structure, codes, workflows, and pay periods. Understanding these processes will help the implementation move faster. In our case, the audit helped bring inefficiencies to light that we were able to correct.
You know your organization best. Don't blindly follow instructions without asking 'Why?' of your implementation team. Their answers will help you determine which tools are appropriate for your company.
Finally, ensure business impact is considered before committing to an unrealistic go-live date.
User Adoption
The rate of employee adoption for your SaaS solution will be directly affected by your organization's communications. Staff appreciate transparency during the implementation and will take more pride in owning their piece of the process because of it.
At ACCO, we branded the implementation project and had t-shirts made. To build excitement and help with functional questions, we had an employee testing and pizza day. Involving our employees in this process helped them adopt the application successfully.
Training, multi-channel communication and project champions within the business all contribute to successful end-user adoption.
Transition Internal Stakeholders
Establish an internal support model before the go-live date and communicate the benefits of the transition to end-users. In our case, we chose the 'HR Resource Center' to engage in team-testing and other education-based activities. The HR Resource Centre was a great support system for our employees when our old system was turned off to further encourage adoption. We fostered application familiarity through everyday usage for all HR needs, which helped us establish it firmly in our culture.
ACCO's Implementation
With the help of implementation consultants, the ACCO team worked diligently to ensure rules and processes configured into the system were well defined and in-line with company mandates. Within three months of our initial discovery sessions, our system was up and running. We acted on some great feedback from our focus groups which helped to drive the successful adoption. The next three months were used for training and testing on the system. On January 1, 2014, 3,000 U.S. employees across 35 states were brought into the system simultaneously. The following year, 300 Canadian employees were brought into the system.
The automation enabled by the system has helped us to streamline our tax compliance and reduces the number of manual processes previously required to reconcile actual tax withholdings in employee paychecks. Improvements in our ability to follow tax law is particularly notable in Pennsylvania, where taxation is anything but straightforward.
Now, almost two years later, the ACCO North American payroll is processed in minutes with an error rate below 0.1 percent. Audit reports are available immediately and we are able to process payroll from anywhere with an internet connection. We established new efficiencies with HR process re-engineering and were finally able to use a single solution for HCM for all of North America.
Tom Cielak is the Director, HR Operations for ACCO Brands.