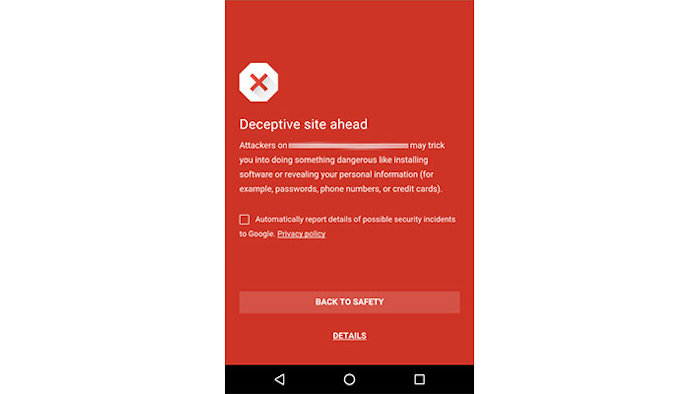 Google's Chrome and Safe Browsing teams announced that they've made Safe Browsing the default for Chrome users accessing the web on Android devices starting with Chrome version 46.
Safe Browsing is already used on over a billion machines running Google's Chrome browser on a desktop and protects user from certain types of malware, phishing attacks, unwanted software and other cybersecurity threats. When users encounter problems, a bright red webpage warns users that the URL they clicked on may be dangerous.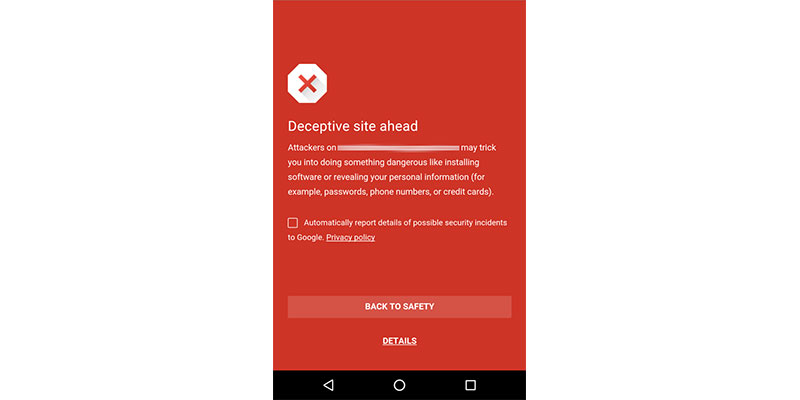 Mobile phones using Android OS can verify that Safe Browsing is enabled by looking at Chrome's Settings > Privacy menu. Google is releasing the feature as part of Google Play Services, meaning it will come to other in-house apps and services in future.