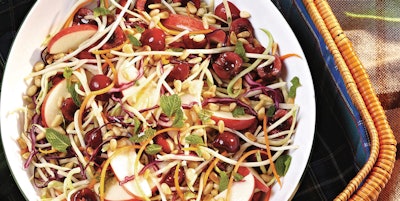 Sobeys Inc. has recalled bags of Compliments brand Broccoli Slaw.
According to a release posted to the company's website, the product may potentially contain Listeria monocytogenes.
The recall impacts products sold at certain supermarkets in Atlantic Canada, Ontario, and Western Canada.
Sobeys said there have no reported illnesses associated with the consumption of the product.
Customers are being asked to destroy any product impacted by the recall and bring a receipt or product label back to the store where the item was purchased for a full refund.