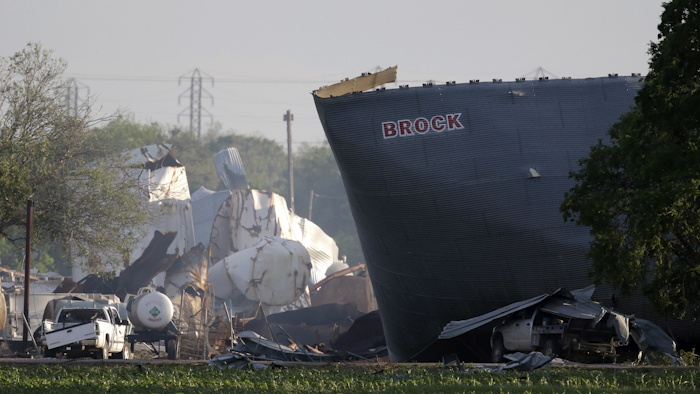 Officials have known for years that a fire triggered the West Fertilizer Co. blast in 2013. But one mystery has hovered over the investigation: What caused the fire?
Earlier this year, the U.S. Chemical Safety Board released a report concluding that poor storage of ammonium nitrate set the stage for the deadly explosion inside the warehouse in West, Texas. The officials determined that heat, pressure and debris from a fire came into contact with the chemical and triggered an explosion that was so big it killed 15 people, injured 250 and left a crater 10-foot deep in its wake.
Now the Associated Press has reported that federal and state investigators say the initial fire was set intentionally, and they called it a criminal act.
A statement from the Bureau of Alcohol, Tobacco, Firearms and Explosives said investigators came to that conclusion after conducting more than 400 interviews, doing a fire-scene examination, reviewing witness photos and videos, and doing "extensive scientific testing" inside the agency's lab.
According to the agency, "All viable accidental and natural fire scenarios were hypothesized, tested, and eliminated."
No arrests have been made and they are still investigating who was responsible for the blaze.