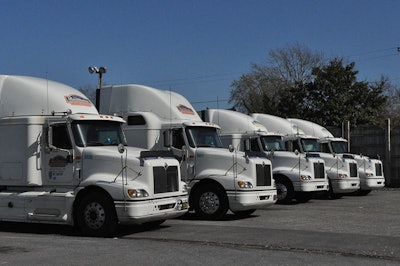 In early April, the U.S. Food and Drug Administration finalized a rule to help ensure the sanitary transportation of food as it travels by rail and truck to our tables. The finalized Sanitary Transportation of Human and Animal Food rule is the latest requirement under the Food Safety Modernization Act, and ensures that food is transported under conditions that prohibit it from becoming unsafe.
Overall, the food industry does a remarkable job of keeping our food safe during transit. This rule heightens that success by bridging accountability across shippers, loaders, carriers and receivers. The new guidelines cover the sanitation of transport vehicles and equipment, food refrigeration and cleaning of bulk transport vehicles between loads.
The rule goes into effect in June, giving large companies until April 2017 to comply. Small businesses have until April 2018.
A Better Connection and Improved Journey
While implementing new rules and regulations can be challenging, the Sanitary Transportation of Human and Animal Food Rule provides an opportunity to improve safety through careful coordination and improved communications.
For example, up to now, transportation companies that move refrigerated food items focused on road and driver safety rules from the U.S. Department of Transportation. Few drivers understood the food safety impacts of refrigeration and the conditions under which foods can become unsafe while in transport.
Likewise, all four groups — shippers, loaders, carriers and receivers — worked to maintain quality standards within their particular field of operations. The new Sanitary Transportation of Human and Animal Food Rule provides an opportunity for consistent standards, communications and measurements across the entire journey.
Now, each group will have to work to a common set of food safety goals and requirements set by shippers, down through the receiver who verifies that all conditions are maintained.
The Shipper Charts the Course
To understand how this new rule will affect the food industry, let's start with the shipper. Under the new rule, the shipper is anyone who arranges for the transportation of food in the U.S.
Shippers set the food safety requirements for the entire journey of their products. They are responsible for making arrangements and identifying the conditions to keep their products safe along the way.
Shippers start by developing and implementing procedures for:
• Cleaning and sanitizing vehicles and equipment
• Inspection of equipment before loading
• Ensuring previous loads for bulk containers do not make food unsafe
• Making sure food is transported under adequate temperature control for safety
These procedures may be written into agreements with the other stakeholders — loaders, carriers and receivers. The shippers factor in a number of different paths through the supply chain. They may ship products from their facility to a warehouse. They might have their own internal warehouse as well. Or they might ship it directly to the customer.
Picking Up on the Loader
A loader is anyone who loads food onto a motor or rail vehicle during transportation operations. They are affected by the new rule as they follow the direction and procedure from the shipper.
The best form of training for loaders includes a comprehensive view of the entire transportation and safety process. Training should include a proper understanding of food safety hazards and how they can be spread, especially to products that are partially open and exposed to the environment. Loaders rely on shipping instructions and specifications on how to inspect vehicles for sanitary conditions and verify that each cold storage department or container is prepared and ready for the journey.
Carriers and the Road to Food Safety
A carrier is any company or organization that moves food by rail or motor vehicle to its final destination in the U.S. They may also work at the direction and written agreement with the shipper to oversee:
• Cleaning, sanitizing and inspecting transportation equipment
• Compliance with temperature control and monitoring
• Compliance with bulk vehicle requirements
• Pre-cool transport compartments to the shipper's standards
Most drivers employed by carriers are well-versed in DOT safety regulations, but maybe not so much on food safety. Traditionally, they're more focused on getting from Point A to Point B on the road.
However, it's possible to leverage their knowledge and experience to add food safety requirements such as proper refrigeration, cross contamination, guarding against pathogens and following shipper directions. The best approach to training drivers is through a blended and quarterly program.
Closing the Loop with the Receiver
A receiver is someone who receives food upon arrival at its final destination. The receiver will examine the load upon receipt. They look for signs that the proper temperature was not maintained and take appropriate action if the food may have become unsafe during transport. Conditions like off-odors, ice crystal formation on packaging, compromised package integrity or leaking product may signal temperature abuse.
Receivers may routinely check the ambient temperature of the truck and its refrigeration settings as confirmation of product integrity upon receipt.
Bridging Behaviors and Tearing Down Silos
The Sanitary Transportation of Human and Animal Food Rule can help bring everyone together with a common set of guidelines and processes for keeping our food safe while in transit. It starts with the written agreement developed by the shipper and is agreed to by all other parties that transport the food, resulting in safe foods for us to eat.
Training for loaders and drivers on shipper requirements will make it all happen with each and every load. And the process ends with records and documentation that prove the shipper's requirements were met during every mile of transit.
Food safety is improved by eliminating any misunderstandings or oversights that might occur in a siloed environment. The Sanitary Transportation of Human and Animal Food Rule essentially improves communications for everyone involved. And better communication is always a good thing.