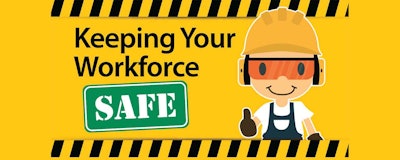 As many workers and plant managers know, safety risks are very common in the manufacturing industry. In fact, nearly four of every 100 employees in the industry experience injury or illness due to a work-related accident, according to the Bureau of Labor Statistics. Workers face a daily threat of common injuries that stem from things like exposure to harmful substances and slips and falls.
Many workplace injuries result in costly medical bills and workers' compensation costs that can take a toll on the bottom line. Creating a safety training program and continually updating their safety manual are just a few simple steps that manufacturing businesses can take to keep their employees safe and their facilities running smoothly.
See the below infographic to learn more about how you can create a safer workplace.
Parker Rains is vice president at Fisher Brown Bottrell Insurance.