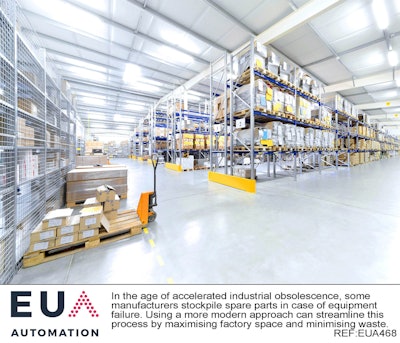 The modern manufacturing enterprise is being transformed by a convergence of digital technologies and processes — IoT, data analytics, integrated operations platforms, robotics and more. Smart manufacturing systems yield greater productivity, quality and efficiency, but also introduce disruptive new risks. As factories and business operations have become more automated, workplace safety systems are lagging behind. Safety and compliance managers need stronger technology support.
The Heat Is On
Pressure to assess and improve working conditions comes from unions, shareholders, employees, customers and regulatory agencies like the Occupational Safety and Health Administration (OSHA). In the past, workplace safety risk management was reactive, kicking into gear only after a major incident. OSHA compliance activity is often still compartmentalized; risk management activities are not coordinated across departments and safety processes are not harmonized across hiring, design, production, business and compliance functions.
With some cutting-edge manufacturers currently dealing with public scrutiny for safety issues, the spotlight is on workplace safety. A recent union-affiliated campaign to expose safety conditions at Tesla pressured leadership to respond to unfavorable coverage and address their history of safety issues in the media. Tesla's "factory of the future" in Fremont, CA employs 10,000 workers. An L.A. Times article points out that "Tesla is a start-up company doing all this for the first time under real pressure." This is true of many manufacturing businesses as they undertake digital transformation.
A New Approach For A New Era
As the regulatory environment and emerging technology bring new layers of complexity to the shop floor, a fragmented and reactionary approach is no longer sustainable. Non-compliance with OSHA's standards can harm companies in many ways, including costly lawsuits, fines and worker's compensation premiums. Regulatory agencies levy serious penalties: OSHA fines are $12,675 per violation and organizations are charged $12,675 per day beyond the abatement date. Willful or repeated violations are $126,749 per violation. As the recent Tesla revelations illustrate, brand reputation and organizational trust are also at stake. Media coverage of worker accidents and deaths casts a dark shadow over the whole company, especially when negligence or easily avoidable risks are the root cause.
In a recent survey of senior management and operations personnel at manufacturing facilities, 83 percent of respondents reported that productivity increased over time as a result of safety programs implemented, and injury and insurance claims costs decreased as well. Streamlined, enterprise-wide risk management systems that integrate health and safety management reduce costs and risks and enhance process maturity and operational resiliency. The more integrated and automated the safety systems, the more extensive and sustainable the beneficial outcomes will be.
GRC Solutions Key To Modern Safety Systems
Manufacturers seeking an accessible way to build more integrated, centralized safety systems should assess cloud-based governance, risk management and compliance (GRC) solutions. A comprehensive GRC platform that includes a health and safety component will significantly reduce the time spent producing metrics and reports. GRC platforms record, track, manage and remediate workplace accidents, injuries, illnesses and near misses across departments and locations. Advanced analytics leverage performance and safety metrics to identify, predict and address job hazards before incidents occur. Site inspections and safety audits can be automated and optimized for effectiveness, reducing the risk of non-compliance.
These systemized processes and analyses introduce a new level of transparency, leading to improved accountability and collaboration between business and production units. When regulatory standards change, GRC solutions enable compliance managers to quickly update policies, procedures and controls. Changes can be communicated to the workforce efficiently and thoroughly and participation in required safety trainings can be tracked and recorded.
According to OSHA, successful safety programs have three core elements: management leadership; worker participation; and proven methods for consistently finding and fixing hazards. Implementing a comprehensive GRC program ensures that these elements are built into safety-related activities across the organization.
Protect Your People
Workplace health and safety shouldn't solely focus on compliance. It is, in the end, a matter of life and death. When employees experience an incident at work, it can mean pain, disability, lost wages, even fatalities. Thousands of workers die from workplace injuries each year; in 2015, the fatal injury rate in manufacturing was the highest since 2008.
Hiring skilled manufacturing workers is a costly undertaking. There are many hiring challenges to contend with, including widespread drug and alcohol abuse, language barriers, and retraining needs. Manufacturing jobs have a reputation for being dangerous, and employees often perceive that managers care more about profits than people.
Worker safety is job number one, and GRC technology makes it easier to do that job well. Visible improvements to health and safety outcomes reassure workers that managers are actively and continuously prioritizing their wellbeing. This in turn engenders trust, loyalty and teamwork — and helps attract top-level talent.
Employees, customers and regulators expect increasingly higher levels of corporate responsibility, and manufacturers will be held accountable. Preventing accidents also protects physical assets, partnerships and brand reputation. In an era of nonstop technology advances, better governance and risk management will make a positive impact in many ways — enhancing compliance efforts, productivity, business resilience, growth and innovation.
Dennis Keglovits is the vice president of Services at LockPath, a leading provider of governance, risk management and compliance (GRC) solutions. With more than 20 years as a recognized leader in the professional services industry, Keglovits leads LockPath's support, education and professional services' teams — created to assist clients in the deployment and on-going support of their clients. Previously, Keglovits served in regional and national leadership roles for international consulting firms, tasked with delivering creative solutions to some of the world's most established brands. During this time, he was awarded multiple national achievement awards for his work related to large project management and product development.