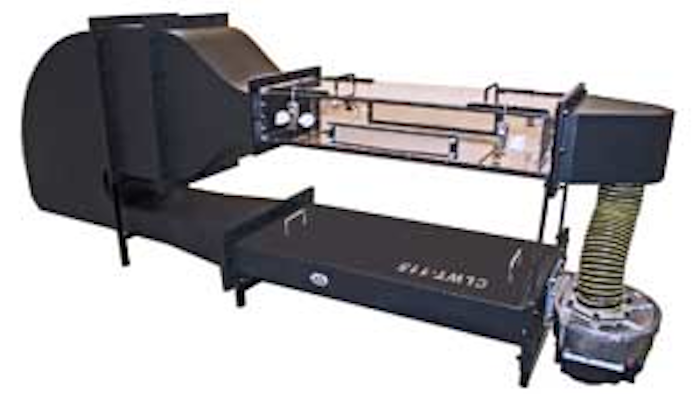 The CLWT-115 closed-loop wind tunnel from Advanced Thermal Solutions provides an accurate and convenient system for thermally characterizing PCBs, heat sinks and components at controlled temperatures from ambient to 85°C (185°F). According to the company, the wind tunnel additionally delivers:
The recirculation of internal air, which allows the system heater to quickly warm the air to a specific temperature.
Air flows up to 5 m/second (1,000 feet/minute).
A clear Lexan test section for a continuous view of the test specimens, as well as flow visualization studies, for example, using smoke or vapor.
6 instrument ports in the side walls of the test section for temperature and velocity sensors, such as thermocouples, Pitot tubes and hotwire anemometers.
A test section that measures 77.6 by 26 by 11.6 cm (30.5 by 10.2 by 4.55 inches).
The flexibility to access the chamber from the top or sides for mounting and repositioning boards, components and sensors.
Internal rail guides to facilitate the installation of test specimens of different sizes.
The ability to fit on most lab benches and be powered from standard AC outlets.
Suitability for testing heat sink performance, and calibrating air and temperature sensors.
Optional orifice plates that can generate flows up to 50 m/second (10,000 feet/minute).
www.qats.com/products/Wind-Tunnels/Closed-Loop-Wind-Tunnels/CLWT-115/2633.aspx