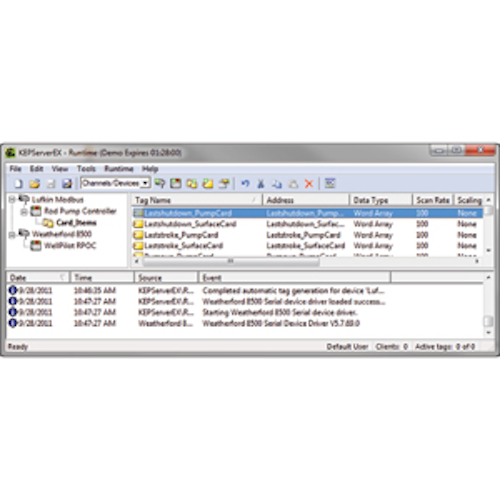 Oil and gas wellhead SCADA applications and facilities can become more reliable with the new Lufkin and Weatherford drivers from Kepware Technologies, which will be released on Oct 24, 2011. Features include:
The Lufkin Modbus and Weatherford 8500 drivers run on the company's KEPServerEX communications platform providing proven interoperability, centralized communications, on-demand scalability, and industrial strength.

 

The Lufkin Modbus driver communicates with Lufkin rod pump controllers, variable speed drives, injection well controllers, and progressive cavity pumps.

The Weatherford 8500 driver communicates with WellPilot RPOC/ePIC VSD/ePIC RPC, M2000, 8500, 8650, 8750, and 8800 series rod pump controllers.