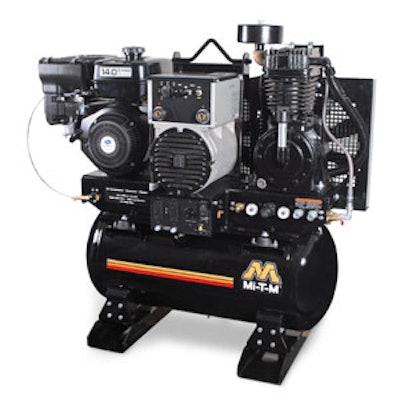 Mi-T-M Corp. introduces its combination air compressor, generator, welder as the ideal tool for those who need the support of all 3 machines, yet appreciate the convenience of 1 piece of equipment. Other features include:
A 30-gallon, 2-stage air compressor.
A 5,000-W generator.
A 170-A arc welder.
A Subaru Model #EX40 (404cc) OHC engine with an electric start.
A powder-coated ASME tank and frame.
The capacity to withstand even the most demanding applications.