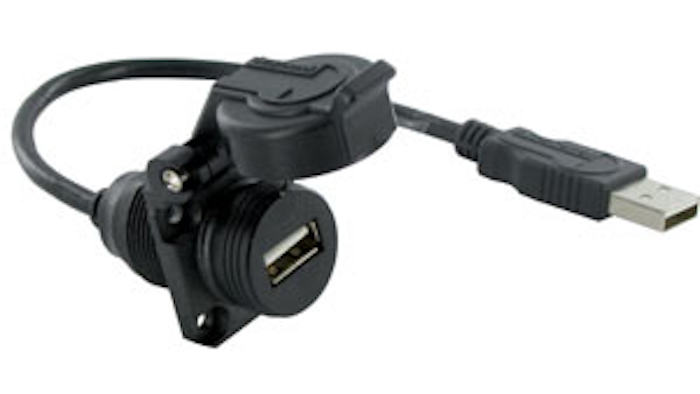 Amphenol introduces its USBField USBAP plastic USB connection for harsh environments. According to the company, the USBAP grants:
Optimal protection for use in severe environments.
Availability in encapsulated rugged USB wires, as well as receptacles integrating an automatic cap (which automatically protects the receptacle when the plug is unmated) and a waterproof USB memory key with a capacity from 2 to 8 GB.
An IP67 rating (1hour under 1 m of water) in the mated condition, when the plug is connected to the receptacle or in the USB memory key.
IP54 protection (dust and water) when the receptacle is fitted to its self-closing cap in the unmated mode.
A temperature range from - 40° to 85°C.
Suitability for applications involving access points on telecom equipment, video controls, robotics and industrial process automation, among others.