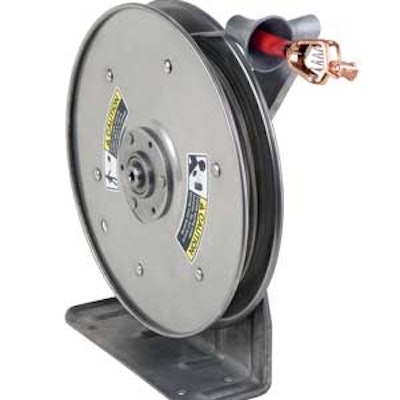 The Hannay family of static grounding cable reels (HGR Series) is now available in 304-grade stainless steel construction. According to the company, the HGR Series spring rewind cable reels are:
Designed specifically for use in explosive atmospheres or under hazardous conditions where a buildup of static electricity might cause a spark and subsequent explosion.

Capable of bonding and/or electronically grounding aircraft, fuel trucks and other equipment utilized during refueling operations.

Characterized by stainless steel construction, which protects reels against rust and corrosion and eliminates paint maintenance, making them ideal for harsh work in any environment.
[email protected]

www.hannay.com