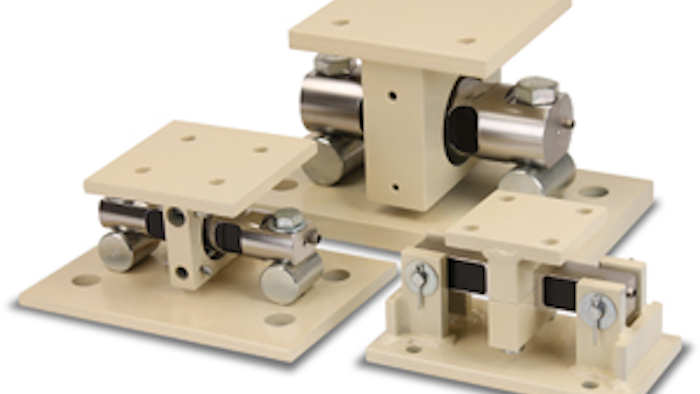 Cardinal Scale's CenterPoint Series tank/hopper scale combines double-ended shear beam stainless steel load cells with a center-load design to optimize efficiency in mixing, blending, batching, inventory control and general weighing. The company believes that this scale also grants:
The inclusion of 3 or 4 stainless steel IP68 load cells, your choice of mild or stainless steel mounting assemblies, 30 feet of load cell cable 1 one stainless steel junction box in each kit.
Availability of light- to heavy-capacity mounting assemblies.
A bolt-in-place mounting assembly with an articulating top plate, which makes this scale ideal for indoor or outdoor weighing.
3- or 4-legged mounting assemblies, and a self-checking sliding pin design.
The flexibility to combine the CenterPoint load cell kit with 1 of the company's 200 Series weight indicators for a complete digital weighing system.