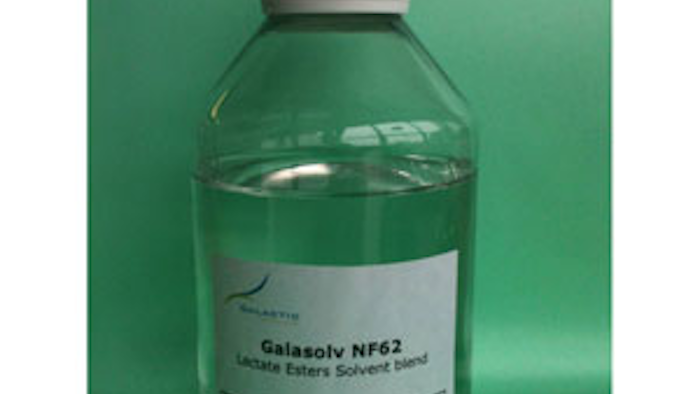 Galactic's new natural-based solvent, Galasolv NF, has been proven effective in dissolving phenoxy, a versatile resin manufactured exclusively by InChem Corp. According to the company, the product is:
Completely safe for end-users and workers.

Made from renewable sources (corn and sugar) and bio-degradable.

High performing — the performance is the same or better than its alternatives.

Cost effective — costs are in-line with the conventional crude-oil-based alternatives.

A great substitute for glycol ethers and glycol ether acetates, cresols and cyclohexanone.