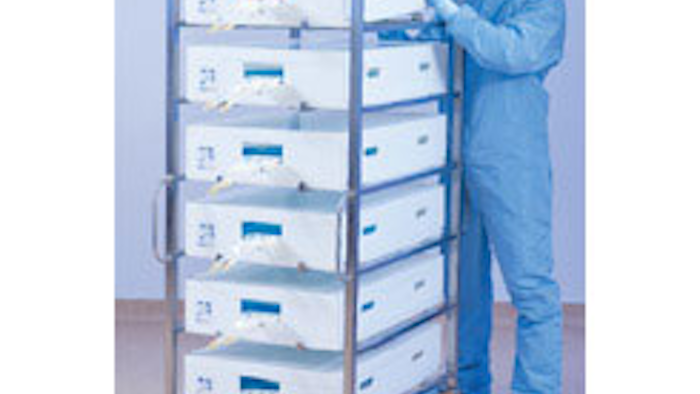 Pall has introduced Allegro multi-purpose single-stack and modular multi-stack processing trolleys, which enable easy implementation of a wide range of single-use system designs around each unit operation. According to the company, the trolleys:
Provide maximum flexibility in most single-use operations used in the processing environment.

Feature support trays that are made of a high-molecular-weight polyethylene (PE) and feature outstanding processing capabilities and superior wear resistance.

Include hardware that was designed to ensure safe and reliable handling of the systems as well as provide maximum flexibility to the end user.

Are suitable for applications where fluid containment, ease of use and flexibility are paramount.

Are based around a mobile stainless steel frame, where trays and other accessories can be fitted; the base frame can be expanded depending on operation and volume requirements.

Feature trays that are very easy to install and remain fully accessible, so operator intervention is kept to a minimum.