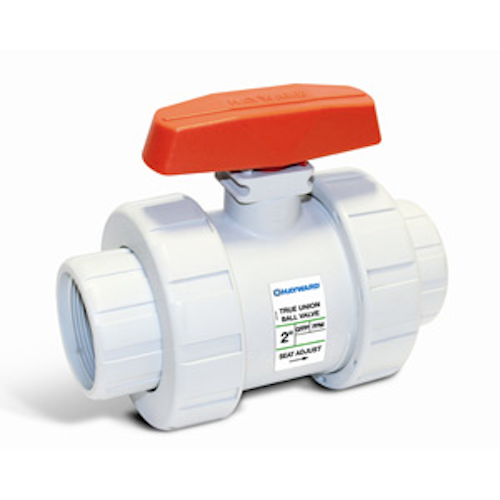 Hayward Flow Control has expanded its TB Series with platinum glass-filled polypropylene (GF-PP) ball valves to increase the range of piping applications that can be serviced with the product line. The company says that these ball valves are additionally highlighted by: 
Sizes from 1/2 to 2 inches.
A maximum pressure rating of 250 PSI, 150 PSI with threaded or flanged ends, and a maximum service temperature of 240°F.
A high impact resistance that is ideal for more robust chemical services, abrasive applications and water distribution.
FPM or EPDM O-rings and seals, as well as double O-ring stem seals and an adjustable seat retainer.
A full port design with true union threaded or flanged end connections, and reversible seats.
A low torque rating.
Easy actuation.
Typical applications that include, but are not limited to waste and water treatment, chemical processing and transfer, aquatic and animal life support systems, food and beverage, pharmaceutical, pulp and paper, marine or corrosive environments, and irrigation.
Optional handle lockouts, a 2-inch square operating nut, stem extensions, pneumatic or electric actuation, manual limit switches and a spring return handle.