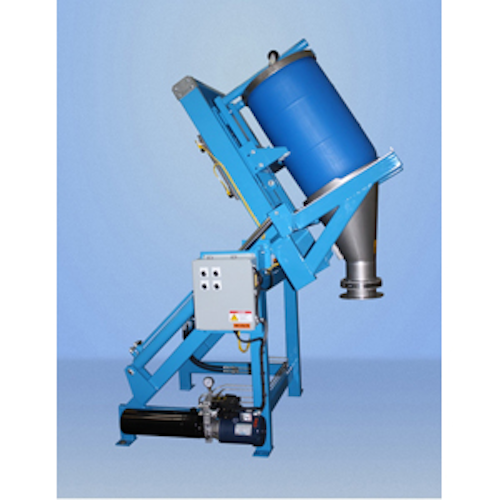 Material Transfer & Storage's Lift & Seal™ hydraulic drum-discharging system safely and efficiently empties drums of various materials into your process. Other features include:
The ability to dock drums to a gasketed pour cone for dust-tight, contaminant-free product discharge.
A round pipe loading skip to accept drums loaded on drum carts.
304 stainless steel product contact surfaces.
A manual iris valve and docking flange with a seal on the pour cone.