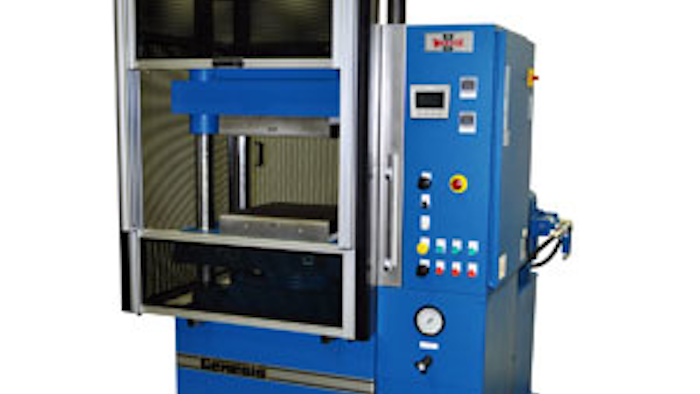 Wabash and Carver are leading manufacturers of presses for the composites industry with press capacities ranging from .5 to 1,200 tons and platen sizes from 6 by 6 inches to 6 by 12 feet. According to the companies:
Wabash MPI offers standard and custom compression molding, vacuum molding, transfer molding, ASTM testing, composite molding, laboratory and R&D presses, as well as an all-electric compression press.

 

Wabash presses are widely used to mold components for the composites industry with production presses for manufacturing larger composite parts.

 

Transfer presses offer precise molding of electrical components, medical products and other applications.

Carver offers two-column and four column benchtop, manual and automatic hydraulic laboratory presses suited for various materials research such as plastics, elastomers, lab testing, laminating, pharmaceuticals, analytical chemistry and other applications including specimen preparation.

 
 
www.wabashmpi.com

www.carverpress.com