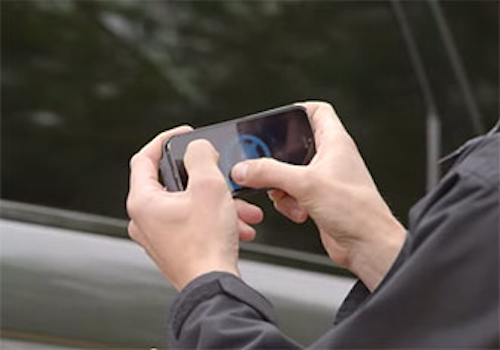 This edition looks at defective automatic braking systems, Nokia's return to the phone market and Land Rover's smartphone remote control for its SUVs.
AUTOMATIC BRAKING
This month, the National Highway Traffic Safety Administration (NHTSA) announced a preliminary investigation into the 2014 Jeep Grand Cherokee after complaints about the vehicle's automatic braking engaging for no reason. The investigation covers multiple events at different locations and road conditions and out of the nine complaints reported by NHTSA investigators, two of the complaints noted that there were "no object on the road" at all.
According to the report, "Consumers allege incidents of random proximity collision alerts followed by inappropriate automatic braking with no pending threats in the line of travel."
This isn't the first time automatic braking systems have been looked at. Recently, the Wall Street Journal noted that Honda, Fiat Chrysler and General Motors vehicles have all been the subject of similar complaints. For example, Honda recalled almost 48,000 vehicles after automatic braking systems were found to activate when cars were driving alongside a metal fence or guardrail and the vehicle in front accelerated.
NOKIA PHONES
Last year, Nokia closed a deal to sell its cell phone and services division to Microsoft for $7.5 billion, but just over a year later, the Finnish company is talking about getting back into the phone game.
In an interview with German publication Manager Magazin, Nokia CEO Rajeev Suri indicates the company is looking for suitable partners to return to the mobile phone business saying:
"Microsoft makes mobile phones. We would simply design them and then make the brand name available to license."
The news comes a day after Microsoft announced that former Nokia CEO Stephen Elop is leaving the company.
It looks as if Nokia will partner with a manufacturer to design and brand a handset, a strategy similar to Polaroid. But don't expect anything soon, since Nokia isn't allowed to use its name for branding on phones until Q4, 2016.
LAND ROVER'S REMOTE CONTROL
This week, Land Rover unveiled a prototype system that lets drivers control their Range Rover Sport SUV via a smartphone app. The app connects wireless through Bluetooth to the vehicle and can control steering, brakes, acceleration and changing from high to low-range gearing.
While this might sound more like toy, Land Rover believes the application has real benefits, such as traversing difficult terrain. The company believes that the system is perfect for "fording a stream or traversing sections made slippery by mud or snow," allowing a solo driver to get out of the vehicle and steer from the sidelines.
Certainly the news can be somewhat concerning, but the SUV's top speed through the app is limited to 4 mph. The app also incorporates a dead man's switch that causes the vehicle to automatically brake if a user lifts their fingers off their smartphone screen.
Take a look at Land Rover's technology in action: