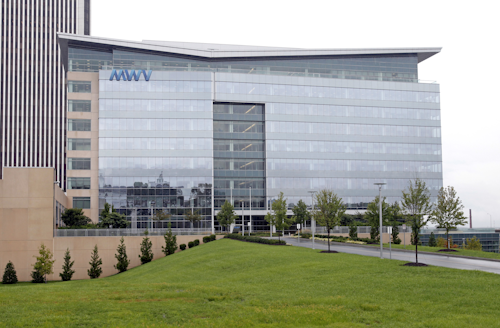 RICHMOND, Va. (AP) — Rock-Tenn and MeadWestvaco will join forces to create a $16 billion packaging company, driving down its own costs and possibly gaining the scale to better dictate prices.
The company, which had not been named as of Monday, will have combined sales of $15.7 billion and its board will include eight directors from Rock-Tenn and six directors from MeadWestvaco.
Shares of both companies hit all-time highs late last week.
MeadWestvaco Corp. stockholders will receive 0.78 shares of the combined company for each share they own. Rock-Tenn shareholders will be allowed to choose either 1 share of the combined company or a specific cash amount for each Rock-Tenn Co. share held.
The previously announced spin-off of MeadWestvaco's specialty chemicals business will go on as planned.
Rock-Tenn CEO Steven Voorhees will become CEO and John Luke, Jr., chairman and CEO of MeadWestvaco, will become non-executive chairman.
The boards of both companies approved the deal, but it still requires a nod from shareholders.
The company will have its principal executive offices in Richmond, Virginia, where MeadWestvaco is based. It will have operating offices in Norcross, Georgia, where Rock-Tenn is based.
Rock-Tenn has 27,000 employees and MeadWestvaco has 15,000 workers.
The tie-up is expected to close in the second quarter.
The companies reported quarterly earnings Monday and both beat Wall Street expectations.
Rock-Tenn posted first-quarter net income of $125.1 million and revenue of $2.51 billion. MeadWestvaco earned $53 million and recorded revenue of $1.37 billion for its fourth quarter.
For the year, MeadWestvaco reported profit of $263 million, or $1.53 per share. Revenue was reported as $5.63 billion.
---
More from MBTMag.com
Emergency Brake Features Added To Safety Device List
Got Battery? Lots Of Hacks But No Quick Fix
Cadillac Wants Small Dealers To Upgrade To 'Boutique' Stores
Explore more news
here
.