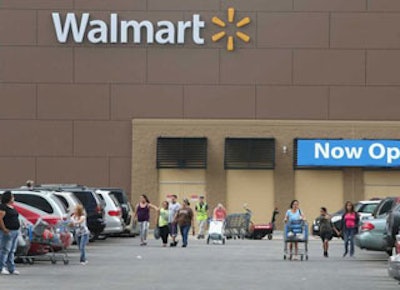 NEW YORK (AP) -- Wal-Mart Stores says it will require its suppliers to phase out 10 hazardous chemicals from personal care products, cosmetics and cleaning products in its stores.
It will also require the suppliers to disclose chemicals in those products.
Wal-Mart says that beginning in January, the company will monitor progress on the high-priority chemical reduction, restriction and elimination and will begin to publicly report on the progress in January 2016. It did not immediately identify the chemicals.
The moves were quickly applauded by some environmentalist groups who hailed it as a big victory.
The initiative was announced at Wal-Mart's annual meeting on sustainability.
---
More from MBTMag.com
Dell Shareholders Approve $24.8B Buyout Offer
Ford Wins Ohio Retrial On Truck Dealer Discounts
Government Offers Gas Mileage Labels For Used Cars
Explore more news
here
.