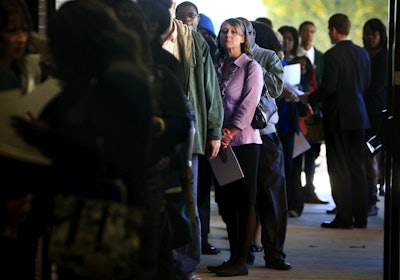 WASHINGTON (AP) — The number of Americans applying for unemployment benefits dropped by 42,000 last week to a seasonally adjusted 338,000, the biggest drop since November 2012. But economists say the figures from late November and December are warped by seasonal volatility around the Thanksgiving, Christmas and New Year's holidays.
The Labor Department says the less-volatile four-week average rose 4,250 to 348,000.
Claims had jumped 75,000 the two weeks that ended Dec. 14 before plunging last week.
Unemployment claims are a proxy for layoffs and are now consistent with a solid job market.
Hiring has been healthy the past four months. The economy added an average of 204,000 jobs every month from August through November, an improvement from earlier this year.
The unemployment rate fell in November to 7 percent.