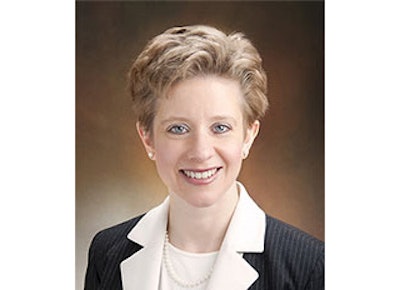 You can't judge a book by its cover, as the saying goes, but what about judging food products based on their labels? Do the truthfulness and non-misleading character of a food label depend on where the label was published, where it's read by the consumer or the nationality of its purchaser?
The U.S. Class-Action Menu
A cornucopia of consumer fraud class action lawsuits is pending across the United States, many involving manufacturers' use of the term "natural" on food labels. Much of this "Food Court" fracas stems from the lack of a formal definition of "natural" in any U.S. federal or state statutes or regulations. Many American plaintiff consumers have used this absence of a "natural" definition as a springboard to file class actions alleging that, for example, because a food product contains artificial sweeteners or genetically modified organisms, the product is not "natural" and, therefore, its label is unfair or deceptive under state consumer protection statutes. 
American food-labeling class actions exact intangible costs from defendants right out of the gate, including negative publicity regarding the food manufacturer, corporate reputational damage and potential exposure from a judgment in favor of a nationwide consumer class. State consumer protection statutes levy the tangible costs, such as attorneys' fees and automatic trebling of damages under the New Jersey Consumer Fraud Act. Class-action litigation in the U.S. can strap them with multi-million dollar settlements, expenses to re-do expensive advertising campaigns following a judgment or settlement, tremendous defense costs and liability exposure (because most companies' insurance policies do not cover food labeling-class actions), and risks of liability, not only for products actually sold to plaintiffs, but also for non-purchased items, provided the latter are "substantially similar" to the purchased products.
The Collective Redress Picture in Europe
This past June, the European Commission adopted a Recommendation that urges Member States of the European Union (EU) to adopt common principles for "collective redress," which is a group proceeding by two or more persons (or by an entity entitled to bring a representative action) seeking injunctive or compensatory relief for breaches of various national laws, such as consumer protection. The Commission's goal for this first-of-its-kind, pan-European collective redress initiative is to "prevent and stop unlawful practices, as well as to ensure that compensation can be obtained for the detriment caused in mass harm situations." The Commission's consideration of collective redress actions (which are compensatory) will add another challenge for food sellers in Europe, on top of regulatory schemes. 
According to the Commission, "the European approach to collective redress clearly rejects the U.S.-style system of 'class action.'" The Commission recommended that Member States' collective redress systems "comply with a number of procedural safeguards . . . to avoid abusive litigation", such as:
Use of opt-in systems, in which litigants must "actively decide to join the represented group for purposes of the specific claim at hand."
This is the opposite of the U.S. opt-out class-action device, in which all persons who meet the class definition are bound by the lawsuit and its judgment or settlement, unless they opt out.
"Elements such as punitive damages, intrusive pre-trial discovery procedures, and jury awards, most of which are foreign to the legal traditions of most Member States, should be avoided as a general rule . . . [One] way of preventing abuse litigation is the prohibition of punitive damages, which usually increase the economic interests at stake in such actions." 
Unlike the Commission's disdain for treble damages and extended discovery, many U.S. states' consumer protection statutes allow for award of punitive damages, such as the Illinois Consumer Fraud and Deceptive Business Practices Act (815 ILCS 505/10a(c)).  In fact, treble damages are mandatory under some states' laws, such as the Hawaii Unfair and Deceptive Trade Practices Act (Haw. Rev. Stat. § 480-13) and the New Jersey Consumer Fraud Act (N.J.S.A. 56:8-19). In addition, the discovery process in U.S. civil litigation has often been criticized for protracting the timeline of a case.
The EU Recommendation advises, "The party that loses a collective redress action [should] reimburse necessary legal costs borne by the winning party."
This loser-pays principle is the opposite of the American Rule, under which each party bears its own costs unless provided otherwise by the contract or statute (e.g., California Legal Remedies Act, Cal. Civ. Code § 1780(d)) under which claims in the case are brought.
The EU collective redress initiative advocates use of courts in a gatekeeping function to immediately weed out any "manifestly unfounded cases." One might infer from this provision in the Recommendation a negative editorial inference about the merits of some U.S. food labeling litigation.
EU Member states should not permit contingency fees for legal services in collective redress actions, unlike U.S. class actions, in which plaintiffs' counsel are usually paid under a contingent fee arrangement.
According to the European Commission, "[t]his Recommendation is a balanced approach to improve access to justice for citizens while avoiding a U.S.-style system of class actions and the risks of frivolous claims and abusive litigation." Acknowledging its goal of "ensuring a high level of consumer protection", the Commission's June 11, 2013 press release about the Recommendation specifically referred to its intent to "avoid the introduction of US-style 'class actions' in Europe." 
In other words, "American class actions" have no shelf life in the EU.
Some observers might be tempted to think that these American and European variations primarily impact the plaintiff-consumers whose substantive rights and civil procedure options are at stake. Others might opine that the more defendant-friendly limits of the proposed EU collective redress actions unfairly tip the scales against American manufacturers that must carry class action-related costs and risks that their European counterparts do not similarly shoulder. 
Hold on, not so fast…
Different playing fields, perhaps, but the players travel internationally
Food manufacturing is global in today's marketplace. So, for example, European manufacturers that sell products in the U.S. are subject to the consumer-friendly class action device. Similarly, U.S. sellers that ship products to Europe must comply with the EU's regulatory scheme and Member States' laws.
After all, if we look at the food from which U.S. class actions and EU collective redress proceedings may spring, it's not as if we're comparing apples to oranges, as I discovered during a recent trip abroad this past October. 
For example, in London, I picked up a granola bar made by a company using the word "natural" in its trade name and label, which stated it was made "with cranberries, macadamias, dark chocolate . . . and nothing dodgy. Loads of good wholesome stuff . . . no artificial flavors or colors and no preservatives. Simple, isn't it?
The reverse-side ingredient list includes sugar, emulsifier, soy lecithin, and glucose syrup. 
In Switzerland, I came across a bag of jelly beans made in Ireland, bearing a label that stated: "100% Natural Flavours. No artificial colours. Gluten free. GMO free." 
The reverse-side ingredient list included glucose syrup, malic acid, glazing agents (shellac, beeswax, carnauba wax, and acidity regulator), and titanium dioxide. 
These labels not only contain the "natural" claim that is a litigation lightning rod in the U.S., but also list several of the ingredients that are currently being challenged in American consumer fraud class actions. 
Isn't "dodgy" on a food label in the EU as open-to-interpretation as "natural" on labels in the U.S.? 
Kristen E. Polovoy, Esquire is Of Counsel at Montgomery, McCracken, Walker & Rhoads, LLP and is a member of the firm's Class Action & Technology Practice Group. With over a decade of experience in class-action defense, she is a member of the New Jersey State Bar Association's class action committee and serves as Chairperson of the Class Action Practice Committee of the Camden County Bar Association in New Jersey. Ms. Polovoy has spoken and written extensively regarding consumer fraud class-action issues. She has been quoted in national publications regarding class-action defense topics, including The New YorkTimes and Corporate Counsel.