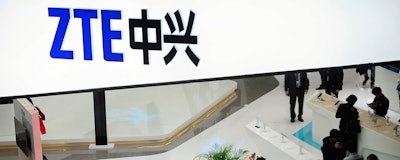 WASHINGTON (AP) — The Republican-led Senate is working to reverse President Donald Trump's decision to allow Chinese telecom giant ZTE to buy component parts from the U.S.
Senate leaders agreed Monday to try to undo the administration's deal with a provision to a must-pass defense package.
The Chinese company has been accused of violating sanctions by selling equipment to North Korea and Iran. After the Trump administration announced a deal with ZTE last week, Senate leaders sought to reverse it.
The defense package is expected to pass the Senate later this week, but its outcome in the House is uncertain.