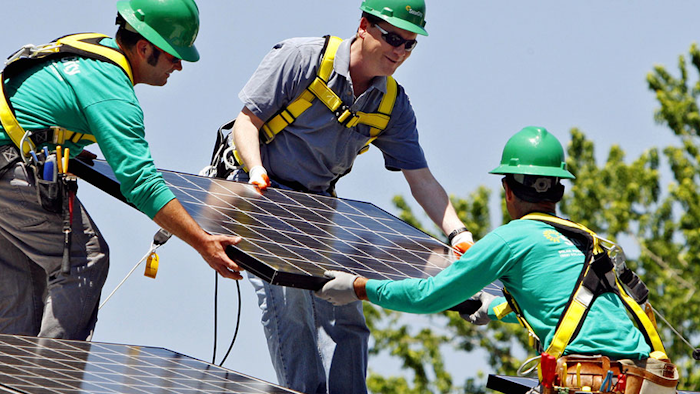 Tesla Motors and SolarCity expect to combine into what executives said would be a "one-stop" shop for capturing and storing solar energy by the end of the year.

The luxury electric vehicle maker initially offered $2.8 billion to acquire the solar panel installer in late June. This week, the companies announced an agreement on a $2.6 billion all-stock transaction.

Tesla and SolarCity were already closely related: Tesla CEO Elon Musk is the solar company's chairman and principal shareholder, and his cousins are its top executives.

The acquisition effort, however, came amid Tesla's efforts to bolster its new home energy storage division. Tesla's Powerwall and Powerpack batteries, unveiled last year, would allow homes, businesses and utilities to store energy from solar panels for later use or to send it back to the electrical grid.

"By joining forces, we can operate more efficiently and fully integrate our products, while providing customers with an aesthetically beautiful and simple one-stop solar + storage experience," the companies said in a statement.

In addition to enabling easier adoption of solar systems, executives believe that the combined company could realize $150 million in savings in its first year.

Critics, however, remained skeptical of a merger between the pioneering automaker — which has yet to turn a profit — and the solar provider that holds a particularly large amount of debt.

Analysts noted that each company's specialty occupies a tiny fraction of the broader automotive and energy markets, respectively, and that both segments currently rely on generous government incentives.

"If anything happens with incentives or the economy in general, this could come crashing down even faster than others are projecting," Kelley Blue Book analyst Rebecca Lindland told the Associated Press.

Under the agreement, which was approved by the boards of both companies, SolarCity has 45 days to shop around for another offer. The deal must also be approved by shareholders and government regulators.