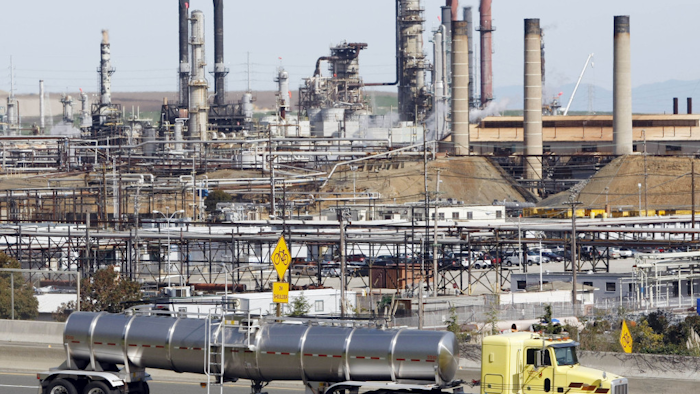 The nation's oil and gas refineries and chemical facilities hope to capitalize on recent layoffs toward the beginning of the energy supply chain.

An analysis by talent recruitment firm Proco Global said refineries and chemical plants face a lack of qualified middle-management workers at the same time that they need to replace employees that are reaching retirement age.

The problem is further complicated by growth in chemical processing and refining activity. The boom in fracking in the U.S. created an abundance of both crude oil for refineries and natural gas for chemical feedstock.

Fracking, however, also helped contribute to a global glut of oil that saw prices plummet in the latter half of 2014.
The price decline — prompted in large part by increased output from conventional wells in the Middle East — forced U.S. energy companies to cut costs and lay off thousands of workers.

Although most of those layoffs on the "downstream" side of the oil and gas industry affected low-level workers, companies in refining or processing hope that some employees with supply chain experience could also move to the sector's "upstream" side.

"While the industry itself is slightly different, the background in supply chain strategy is transferable," Proco Global's Brandon Dyer told the Houston Chronicle.

Analysts said that the additional workers could alleviate the need for large chemical companies such as Dow, Monsanto and Air Liquide to offer larger compensation packages to lure new workers.