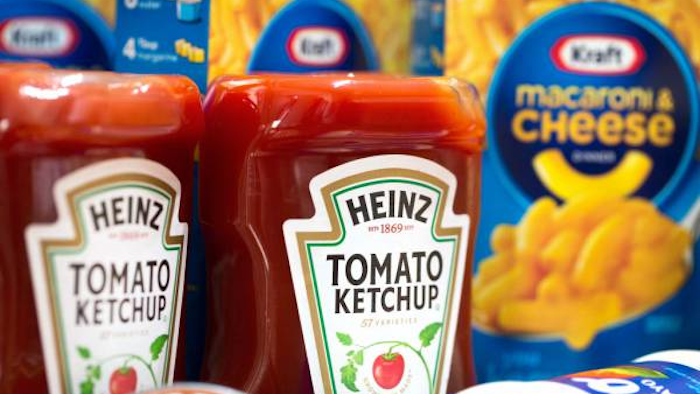 Just more than a month after Kraft shareholders approved the food company's acquisition by H.J. Heinz, long-anticipated cost-cutting measures are beginning to take hold.
Bloomberg reports that among the slew of changes made by the new Kraft Heinz Co. is the decision to stop stocking Kraft's former headquarters near Chicago with free cheese sticks and servings of Jell-O.
The internal memo obtained by Bloomberg also directs employees to curb travel expenses, printing costs and electricity as company officials look to cut $1.5 billion in annual spending.
Heinz, which was taken over in 2013 by Brazilian firm 3G Capital and Warren Buffet's Berkshire Hathaway, floated a merger with Kraft earlier this year to create one of the world's largest food companies.
Observers, however, projected that the same cost-cutting measures to hit Heinz in recent years would soon involve Kraft. Heinz slashed more than 7,000 jobs after the 2013 ownership change.
Layoffs reportedly are already underway at Kraft and several top executives departed late last month. The company is also moving from the suburbs into a downtown Chicago office early next year.
"The provisions we recently shared across our business -- such as leveraging technology and ensuring the judicious use of outside resources -- are consistent with many practices already in place," company spokesman Michael Mullen said in a statement.