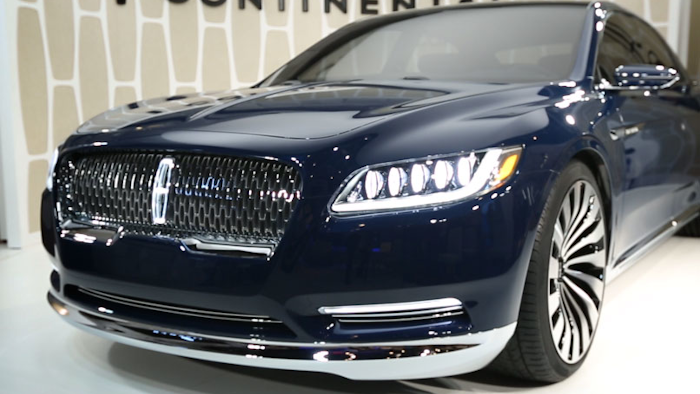 DETROIT (AP) — A Michigan assembly plant will build the revived Lincoln Continental sedan.
Ford Motor Co. said Wednesday that Flat Rock Assembly in suburban Detroit will build the Continental, which goes on sale sometime next year.
The 28-year-old Flat Rock plant currently builds the Ford Mustang sports car and the Ford Fusion sedan. It has 3,000 factory workers on two shifts.
Ford says it doesn't plan to hire additional workers when it adds the Continental to the line. The company wouldn't say when production will begin.
Ford announced in April that the Continental would return next year after a 14-year hiatus. Continentals were made at Michigan's Wixom Assembly Plant from 1958 to 2002. That plant closed in 2007.