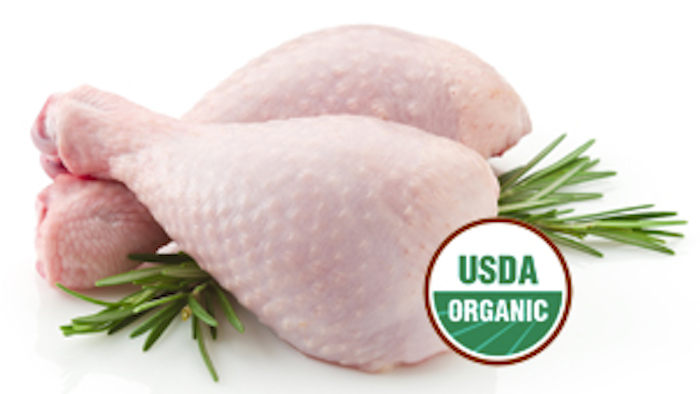 Until April of this year, Vashti Dalipsingh was employed as a manager at Cericola Farms Inc., a Bradford, Ontario poultry packaging plant that grows, processes and packages poultry for sale in major supermarkets such as Loblaws, Costco and Sobeys in both Toronto/GTA and New Brunswick/Moncton. After two years of working in various managerial positions, she was promoted to Director of Operations and made responsible for maintaining efficiency and ensuring products were shipped directly to GTA grocery stores, as well as, Loblaws and Costco warehouses on schedule.
According to Dalipsingh, it was in this role that she became aware of instructions by management to falsely label conventional chicken products as premium 'certified organic' products in order to fill orders and ship on schedule. Dalipsingh says she discovered this practice in January 2015 then reviewed Cericola's reports and realized it had been going on for eight months before she was fired (on April 30th, 2015.) At the direction of senior management, Dalipsingh says the Quality Assurance department facilitated the deception by falsifying records and changing code stickers to read that chicken arriving at the plant for processing was organic, when it clearly was not.
According to Dalipsingh, mislabelled chicken products include Blue Goose Organic and Blue Goose AABF products sold at Sobeys and Loblaws. Additional organic chicken products labelled for Costco were also mislabelled.
In addition, Dalipsingh says she was aware that conventional chicken products were being mislabelled as antibiotic and animal-free (AABF) for at least five months before her termination in order to fill orders for AABF products exceeding the packaging plant's available supply.
From January 2015 to April 2015, Dalipsingh says she confronted her employers about their unethical business practices and became more forceful in April when she cancelled two shipments that she says were deliberately and falsely labelled as organic. Her employer accused her of "tampering with products" yet failed to conduct an investigation, failed to call the police to conduct an investigation for product tampering and terminated her employment.
Dalipsingh has filed a statement of claim with the Superior Court against Cericola Farms Inc. alleging wrongful dismissal and suing for aggravated damages and punitive damages as well as other costs.
Dalipsingh says she made several attempts to call her employer on unethical practices, but was ignored, overruled by management and ultimately threatened. She is now determined to expose what she calls a "mislabelling fraud on the public" and warns consumers to be very careful and cautious about the poultry products they buy when going to the grocery store.
"I regret my role in this fraud and will have to live it for the rest of my life," says Dalipsingh. "Please understand that I feared for my job and was told by my managers that if I exposed the truth, I'd go to jail."