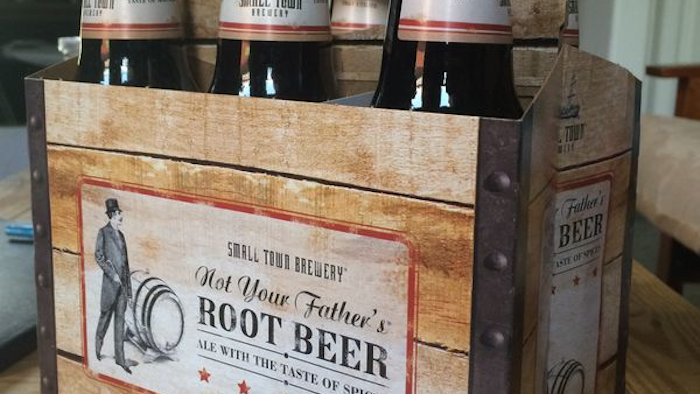 A novel alcoholic beverage created by a small Midwestern brewer two years ago could represent the leading edge of a big new trend in the industry.

Small Town Brewery in Wauconda, Illinois, last month entered into an agreement with Pabst Brewing Company to distribute Not Your Father's Root Beer.

The brew, created in 2013, blends the sweet taste and nostalgic appeal of root beer with an alcohol by volume level of 5.9 percent. Bloomberg reports that the deal will continue Not Your Father's rapid expansion from a handful of Chicago-area taverns to the rest of the country.

Critics on the beer reviewing website Beer Advocate hold Not Your Father's in very high regard, and anecdotal evidence suggests retailers are having difficulty keep it on their shelves.

More importantly for the alcoholic beverage industry, it appears poised to capitalize on consumers' evolving palates. Flavored beers and hard ciders are growing, and drinkers as a whole are increasingly enjoying sweeter options.

The trend likely means that Not Your Father's will soon meet some competition in the hard sodas category. Pabst and Small Town are each working on other options, while Berghoff, Boston Beer Co. and even industry giant MillerCoors could also join the fray.

"I think the hard soda space is definitely compelling and fast-moving," David Kroll, MillerCoors' new marketing chief told Advertising Age this week. "I also believe that with our brewing capabilities we have the ability to enter with a superior preferred entry."