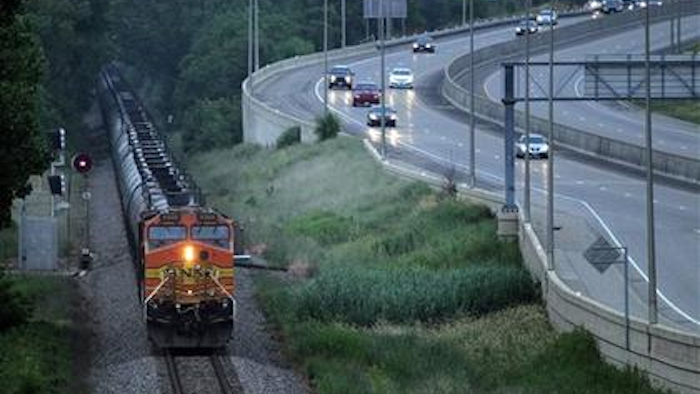 Most railroads are expected to miss a federal deadline to install new safety technology, according to a newly released report.
The Federal Railroad Administration on Friday sent Congress its report on the implementation of positive train control, a safety system that utilizes GPS, wireless radios and computers to monitor trains' positions.
The system can also automatically slow or stop trains and prevents collisions, derailments and improper travel into work zones or onto wrong tracks. Officials said that the technology would prevent accidents like that Amtrak derailment in Philadelphia earlier this year that killed eight and injured 200.
Congress passed legislation in 2008 that required railroads to install positive train control by the end of 2015, but the FRA report said that to date, only three companies submitted plans to the agency: freight rail giant BNSF Railway and commuter railroads Metrolink in southern California and the Southeastern Pennsylvania Transportation Authority.
Amtrak officials indicated that they expect to meet the federal deadline, but two of the nation's other large freight companies — Union Pacific and Norfolk Southern — reportedly have yet to install the system on any of their trains.
U.S. Transportation Department officials vowed to continue working to help railroads install positive train control; they noted that the National Transportation Safety Board first began calling for a similar system more than 45 years ago.
"Positive train control is the most significant advancement in rail safety technology in more than a century," said Transportation Secretary Anthony Foxx.