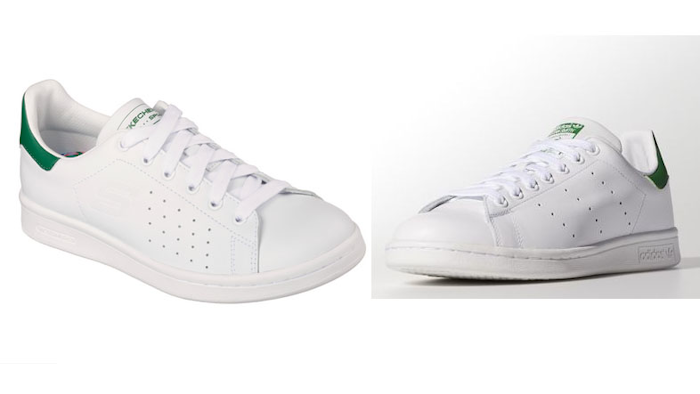 German sports apparel giant Adidas this week filed a trademark infringement lawsuit alleging that Skechers shoes bore too close a resemblance to one of its best-selling sneakers.
The complaint, filed in Oregon, alleges that California-based Skechers showed "a callous disregard for Adidas' trademark and trade dress" by selling white and green shoes that are similar to the Stan Smith line of sneakers.
The company said the incident was the latest in a "long-term pattern of unlawful conduct." The companies in 1995 settled a lawsuit over allegations that Skechers' parallel stripes matched Adidas' "three stripes" logo too closely.
In addition to complaints over the shoe design, Adidas alleged that Skechers' website directed customers using keywords like "Adidas Originals" and "Stan Smith."
"Adidas will not stand silently while Skechers copies the iconic Stan Smith shoe," the company said.
Adidas sought damages and legal fees, along with a ban on further infringement and the seizure of relevant products and promotional materials.
Skechers said that the company does not comment on pending litigation.