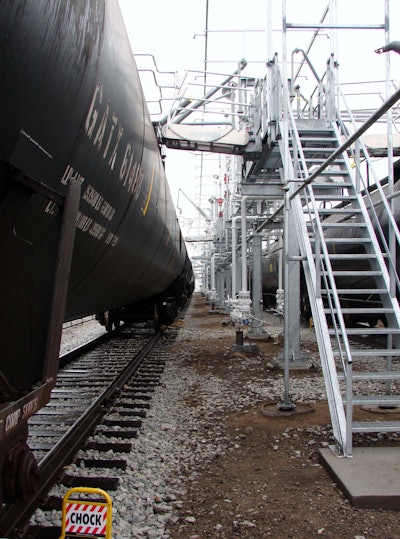 The declining price of crude oil may have cooled oil exploration, but its bargain price has fueled huge growth in the petrochemical industry. As the demand for petrochemicals expands due to lower oil prices and an improving economy, the need for new petrochemical plants (oil, gas, chemicals, plastics, etc.) is also growing at an increasing rate. While the petrochemical-plant construction industry strives to meet the demands for new facilities, it is facing a challenging situation that can be divided into the good, the bad and the ugly.
The Good: Petrochemical-plant construction is booming, particularly in Texas and Louisiana. Planned construction totals more than $100 billion in capital investments and will provide high employment rates for skilled trades.
The Bad: Construction of many of these plants will be delayed for years, greatly overrun their cost estimates and schedules, or will never be built at all. The industry estimates that construction is currently backlogged for at least 10 years.
The Ugly: Projects will be delayed, go over budget or go unbuilt — inadequate planning on the front end and/or a severe shortage of skilled labor.
Dealing with these issues may seem daunting, but ever-evolving advancements being adopted by the plant-construction industry are providing practical, innovative solutions that are addressing many of these challenges.
Inadequate Front-End Project Planning
In petrochemical-plant construction, planning and coordination are key factors in meeting scheduling and budget goals. For each project, a host of diverse contractors and workers must utilize plans and specifications to construct a complex factory with critical integral sections and parts that must function together precisely and efficiently.
Unfortunately, engineering, procurement and construction companies (EPCs) that design and oversee petrochemical-plant construction often do not collaborate or work closely with subcontractors or suppliers in the early planning and design stages of the projects. This is especially evident when talking about the loading platforms a plant will require. This critical section of the plant must precisely integrate with the other sections, which requires extensive planning and coordination at project onset among all of the various entities involved in design, construction and delivery of the plant.
Shortage of Skilled Labor
Based on the large number of plants currently planned for construction, upwards of 100,000 skilled construction workers, including pipefitters, welders, carpenters, scaffold builders, electricians, etc., are needed. Unfortunately, the labor pool can only currently supply somewhere between 40,000 and 60,000 workers. This huge gap will have a significant effect if the industry cannot hire enough qualified skilled workers to complete projects on time and budget.
A National Public Radio report in May 2014 found that the housing crash and the Great Recession that followed in 2008 cost 1.3 million skilled construction workers their jobs, and fewer than half a million have returned, opting instead for career changes or retirement.2
In addition, in recent years young people entering the workforce have avoided these professions because many of the jobs requiring these skills have been moved overseas. To make matters worse, predictions are that many of the remaining skilled workers will be retiring in the next few years, further reducing the available labor pool.
This dilemma severely limits construction timetables and budgets, with no end in sight.
Modularization to the Rescue
To solve the current situation of labor shortages and growing construction backlogs, EPCs are increasingly adopting a more efficient modular approach to petrochemical-plant construction. Much like the residential-housing industry that utilizes prefabbed trusses, cabinets, doors/door frames, etc., rather than building them individually for each house like in previous generations, petrochemical plant modularization entails building entire plant sections offsite and then transporting and integrating them with the other pre-constructed modules at the factory's construction site.
Advantages of modularization over onsite construction include reduction of labor procurement issues, faster completion rates, lower costs, greater quality-control ability, better security of construction materials and greatly reduced plant-site disruptions. Module suppliers have the required skilled labor and equipment needed to build their modules at their jobsites, as well as the technicians to assure quality control throughout every step of construction in their controlled assembly environments.
In recognizing the numerous benefits of modularization in petrochemical-plant construction, EPC giant WorleyParsons created a Director of Modules position to determine which portions of a plant should be modularized to maximize construction efficiency. Modularization is a practice now considered standard in the industry and seen as the primary way to solve the challenges being faced.
Loading-Platform Modularization
Although modularization is applied extensively, EPCs many times do not utilize the practice for every opportunity in plant construction. Unfortunately, these missed applications often result in predictable and unnecessary construction delays and higher costs. A major example where modularization is seldom used but can be highly effective is in the construction of the loading platform, which typically continues to be built onsite. Contrary to this traditional practice, experience has shown that significant labor, cost and time savings can be realized if loading-platform construction is modularized like the numerous other sections of the plant.
The loading platform includes the platform structure, canopies, loading arms, access gangways, fall-protection equipment and pumping skids — the complete turnkey function for the plant's truck and rail loading operations.
"Typically, the EPC will create drawings or a 3D model of what that platform will consist of and the loading-equipment supplier must design their equipment to work within those parameters," said Eric Luckett, sales manager for Green Access. "Unfortunately, the EPC often does not have extensive experience in designing loading platforms, so they do not set the most ideal or efficient parameters in the design."
"In addition, when the equipment provider works to match their engineering with the EPC's engineering, delays and errors can occur which lead to unexpected time and cost overruns," continued Luckett. "If the engineering designs of the EPC and the platform-equipment provider are not perfectly synchronized, the equipment provider has to treat the equipment installation as a retrofit in the field. Modularization solves these issues and invariably benefits a project in meeting time and cost targets. It also removes that entire portion of the project from EPC's plate. Early EPC planning with the platform-equipment provider allows it to be built as a plug-and-play module with all loading-spot functions optimized for maximum efficiency and workflow."
Conclusion
With few other options to complete the backlog of projects, the petrochemical-plant construction industry is moving to embrace these solutions, particularly modularization, out of necessity.
While modularization in the petrochemical-plant construction industry is still in its infancy, EPCs are becoming increasingly aware of the numerous benefits of collaborating with loading-platform equipment providers at project onset. Experience has shown numerous project inefficiencies can be prevented when the EPC places the loading-platform equipment design function in the hands of the equipment provider in its entirety. Using their expertise, the loading-platform equipment provider can mitigate the risk of budget and time overruns and assist in building in throughput optimization. It's a win-win situation, but this model must become the norm if the industry is to have any chance of coming close to meeting construction goals.
About the Author David Yearicks is a Regional Sales Manager with GREEN Access & Fall Protection.