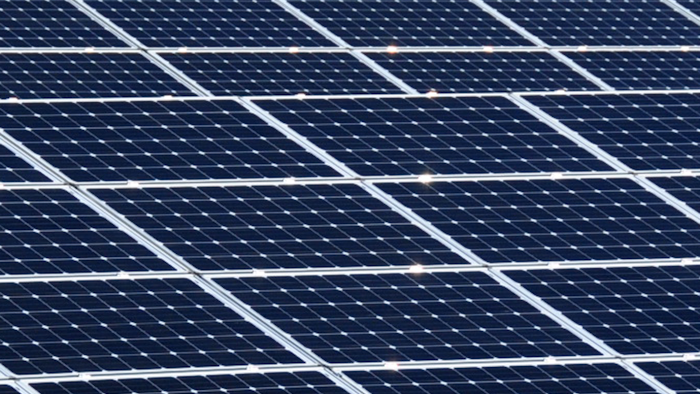 A new material created by Stanford University engineers could help increase the efficiency of solar energy panels.
Currently, solar panels' capacity to convert photons in light into electricity is diminished as they become hotter.
The Stanford researchers, however, created a material that successfully captures and emits thermal radiation while enabling visible sunlight to pass through unimpeded.
The study, published in the journal Proceedings of the National Academy of Sciences, found that an underlying panel was cooled by up to 23 degrees Fahrenheit in tests atop a university building.
That cooling would translate to a 1 percent improvement in absolute cell efficiency for a typical solar cell, which researchers called "a significant gain."
"Our photonic crystal thermal overlay optimizes use of the thermal portions of the electromagnetic spectrum without affecting visible light," said electrical engineering professor Shanhui Fan.
The development of the thin patterned silica material stemmed from prior work by the research team on a material that could redirect infrared heat back into space without warming the atmosphere.
Researchers also said that the technology could be applied to any outdoor device or system — such as a car — that needs cooling.