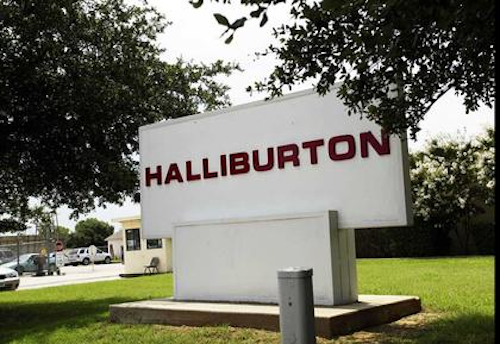 HOUSTON (AP) — Halliburton has agreed to pay almost $18.3 million in back overtime to more than 1,000 employees to settle a wage and hour case brought by the U.S. Labor Department.
The Labor Department announced the settlement in a statement issued Tuesday.
Federal investigators found that Halliburton incorrectly categorized employees in 28 job positions as exempt from overtime and failed to keep accurate records of the hours worked by those workers. The labor Department statement called the overtime wage recovery one of the larges it has made in recent years.
In a statement, Houston-based Halliburton, one of the world's largest oil and gas field service providers, said it found the problem itself during a self-audit, reported it to the Labor Department and cooperated with the department to resolve the matter.